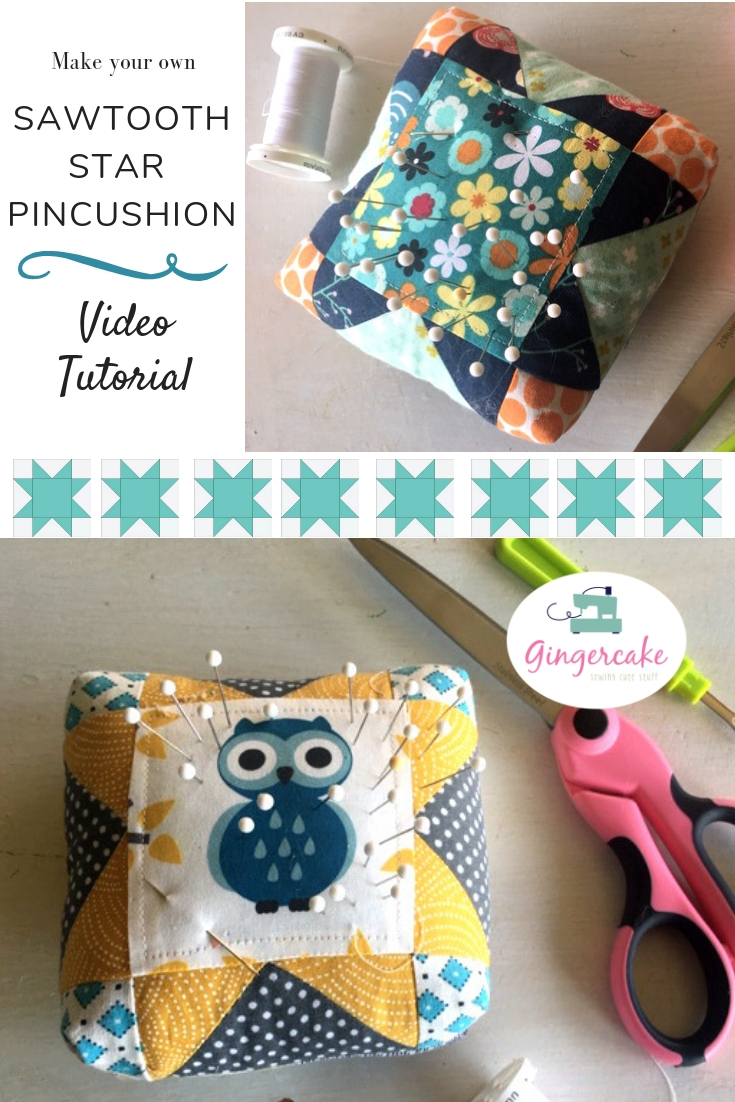 Gosh I love pin cushions. I have MANY. But you need lots of pin cushions when you are getting really creative. Otherwise those pins end up in piles EVERYWHERE!
I also love making something cute and easy with a traditional quilt block! A pin cushion is a perfect project to make- it's all the fun of creating a quilt block without the huge time commitment 🙂
Here is the cute block before it was transformed into the pin cushion. Adorable, right? Above is the pin cushion version which I created by boxing the corners and adding a backing. Very fun and easy, friends!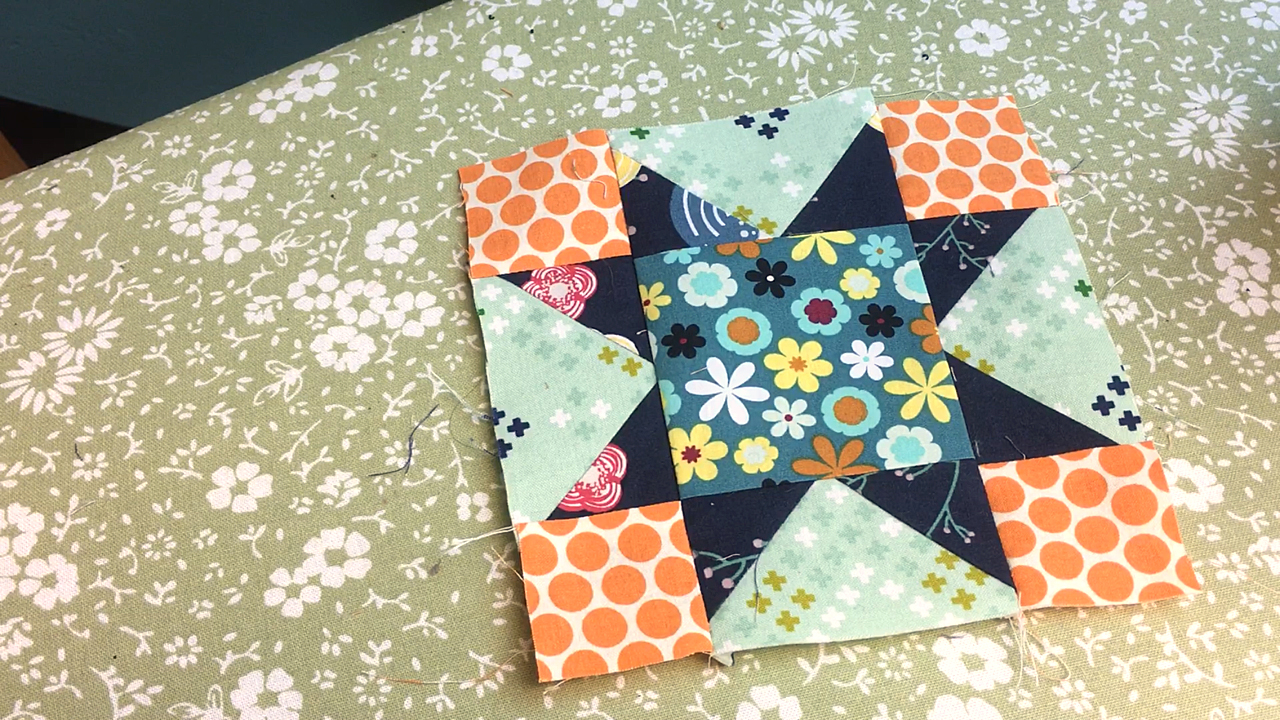 Do you want to make one too? Click the play button on the video below. Check the description section of the video for all the measurements and materials needed. Enjoy!