hi friends! Yesterday my gal pal Vanessa of LBG Studio sewed up some beautiful headbands for the More Sewing to Sell Blog Tour. Did you see them yet? Here is the link to visit LBG.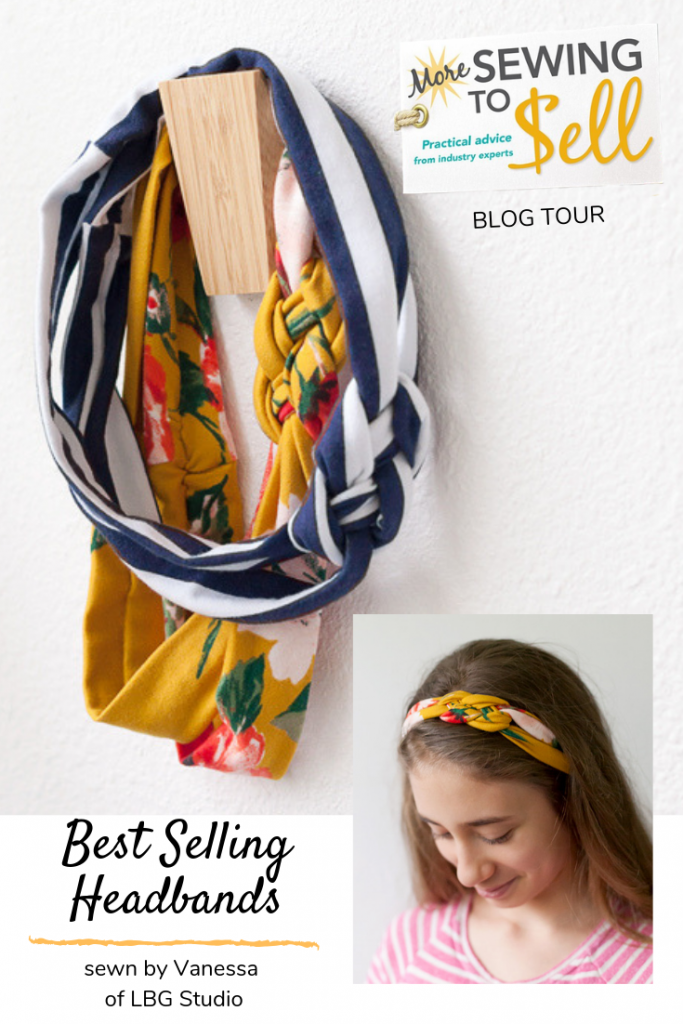 Vanessa is truly talented! Today, Heidi of Handmade Frenzy made one of my favorite projects from the book, the Big Trendy Tote. This bag makes me happy because it uses up a 1/2 yard of fabric, looks fantastic and stylish, and sews up QUICK! Here is Heidi's version~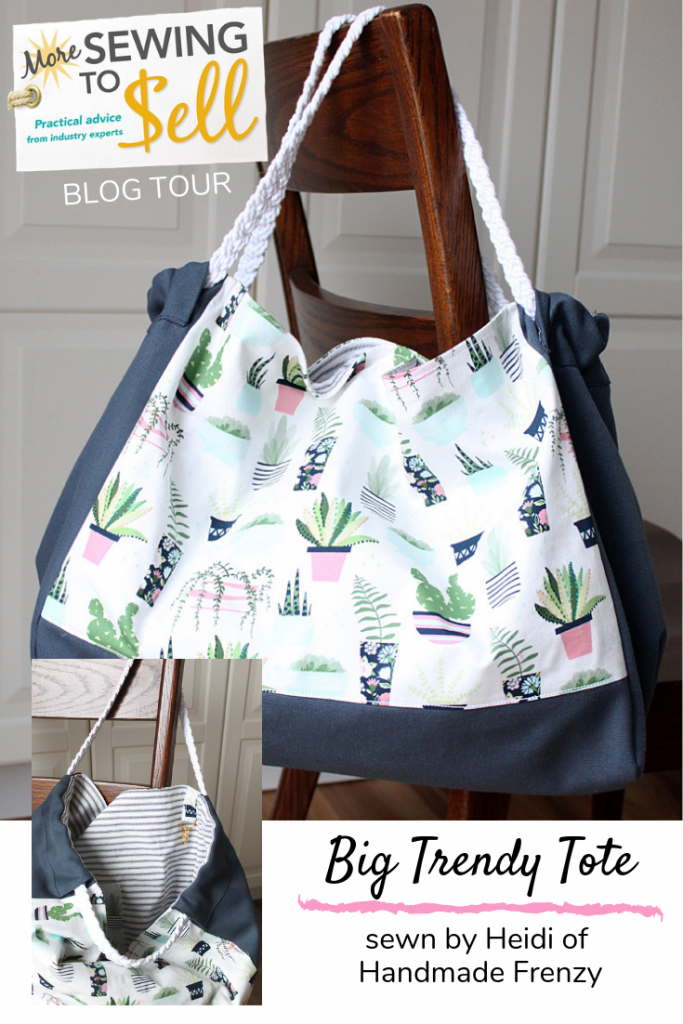 Love it! I need to get some of that fabric ASAP. Visit Heidi's blog, Handmade Frenzy to read more about it.
I also made a new Youtube video the other day that shows a few more projects from the book that you haven't seen yet! Check it out below…
Sew many happenings! The last order of business is (of course) the giveaway! 5 different winners will get a copy of the book, More Sewing to Sell. This means you have a great chance to win! Enter below in the rafflecopter giveaway 🙂