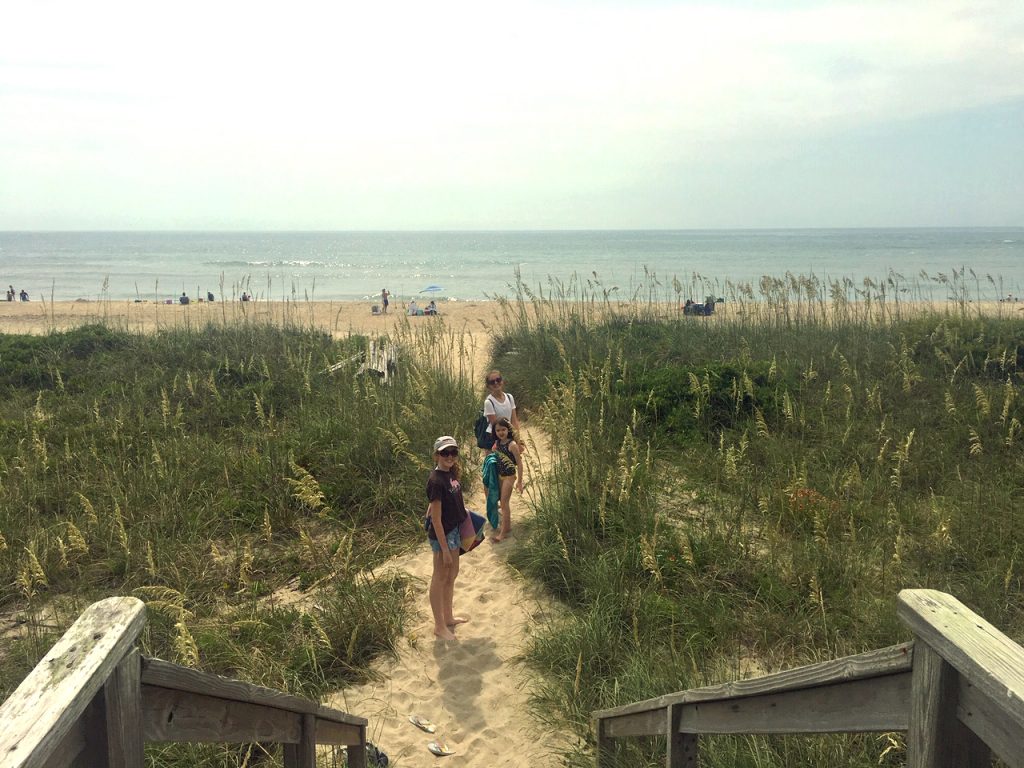 I just got back from our Beach vacation 2019. It was really sweet. We went to Avon, North Carolina on Hatteras Island of the Outer Banks. It is a beautiful, peaceful beach and I highly recommend going there!
It's hard to find an affordable, nice, peaceful place to take your family for a week, right? So I feel the need to share with you, my friends! Think of this as a public Service announcement 😉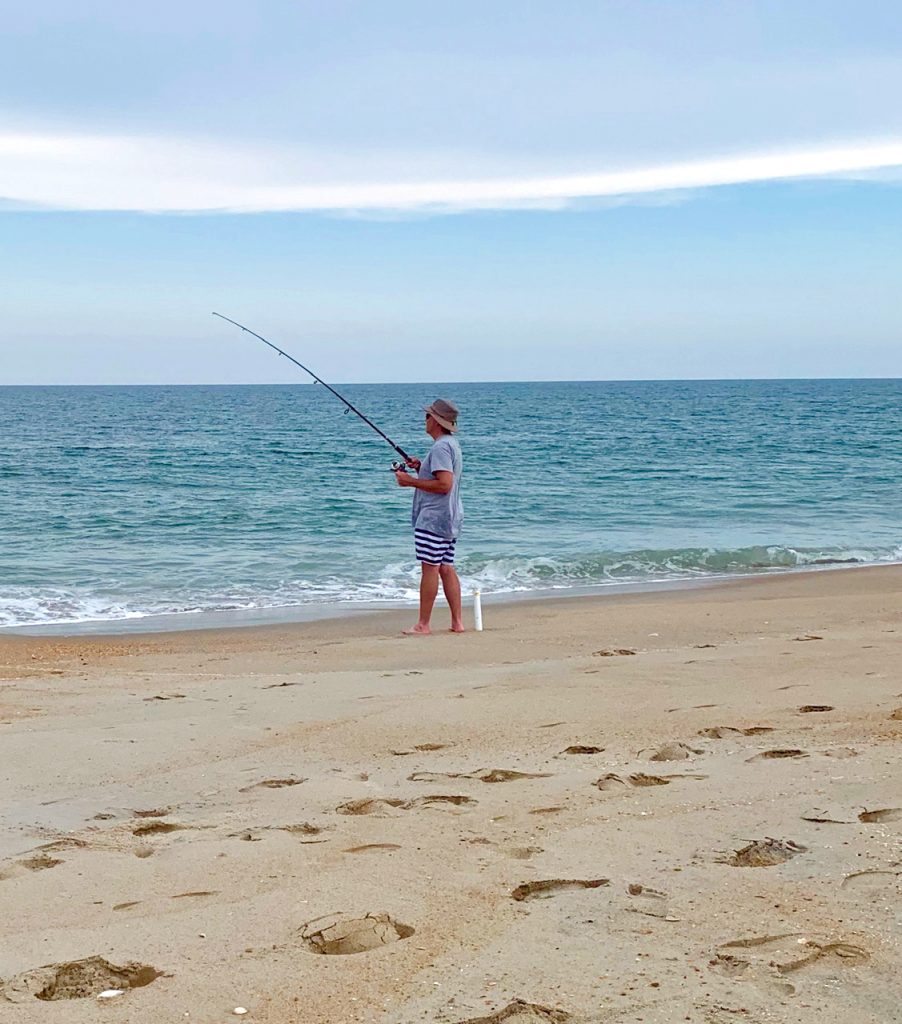 Avon is not super close to to anyone since you have to travel out to the Outer Banks of North Carolina. Once you get all the way out there over a long (but beautiful!) bridge, you have to travel an additional 1.5 hours south to get to Avon. But it's worth it to find this peaceful beautiful place.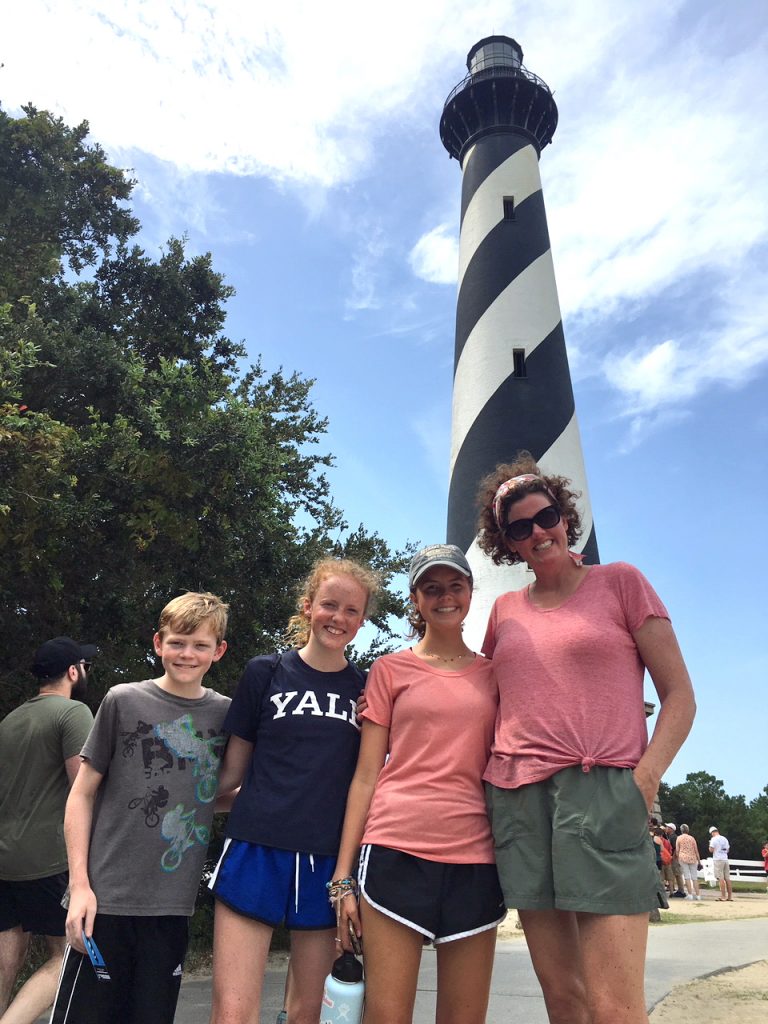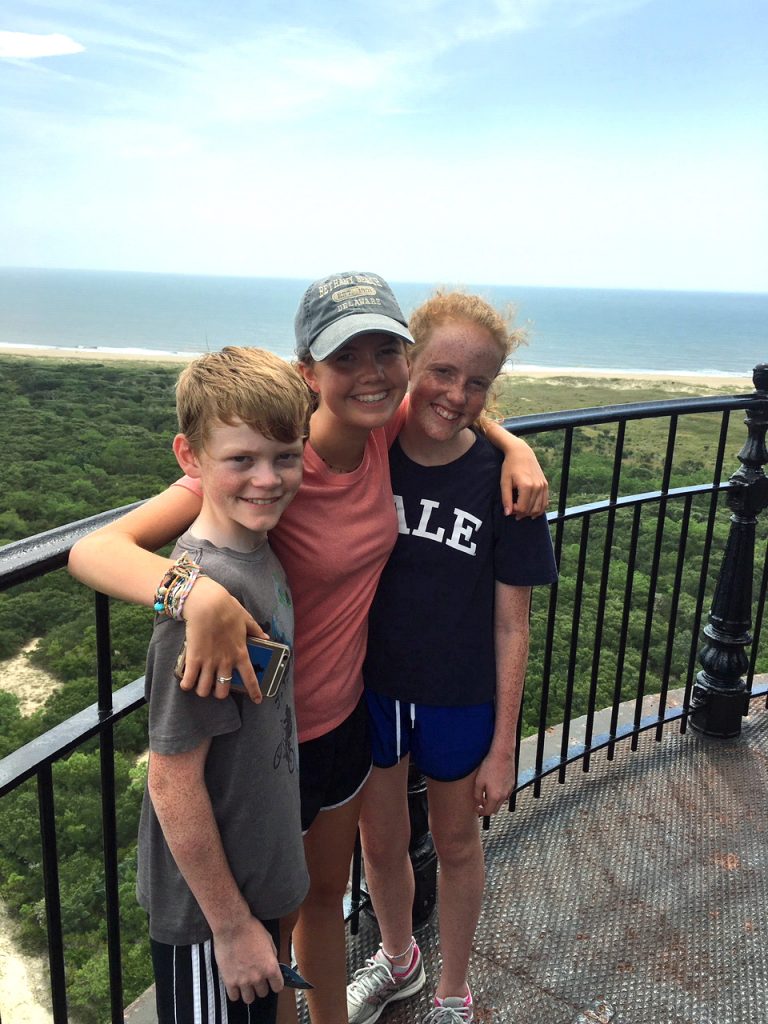 One of the best parts of the trip? My parents joined us from Atlanta! Look at these fabulous people…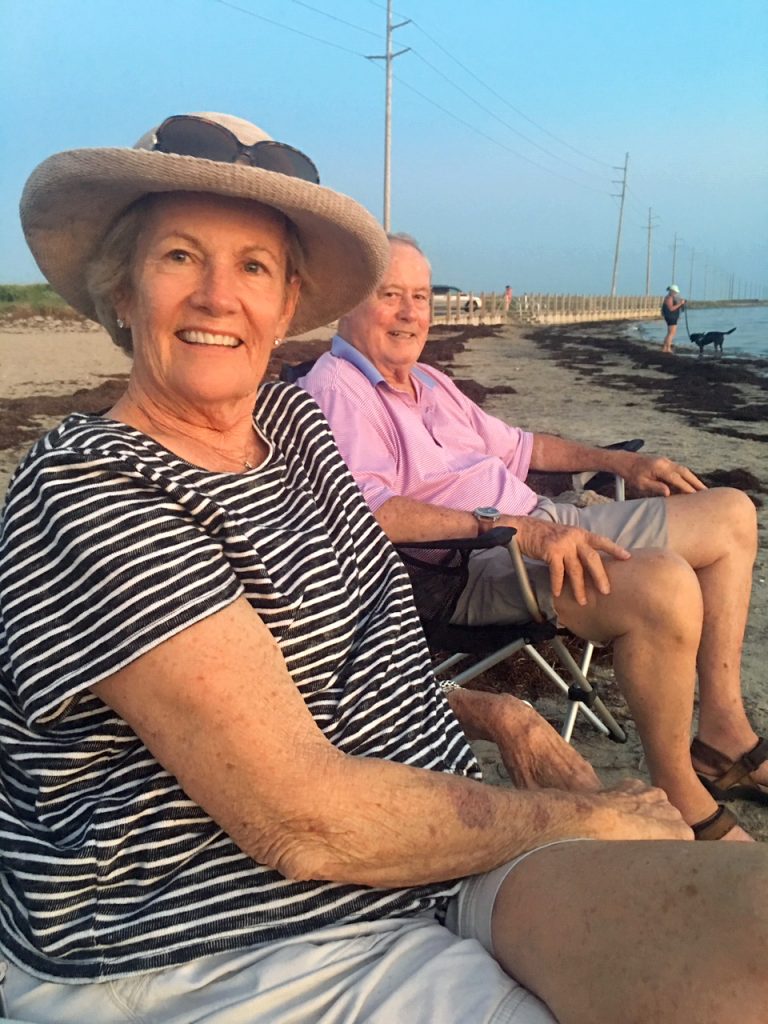 Every evening after dinner we went to the Pamlico Sound and watched the sunset. It was so gorgeous! This was just a couple minutes in the car from our rental house…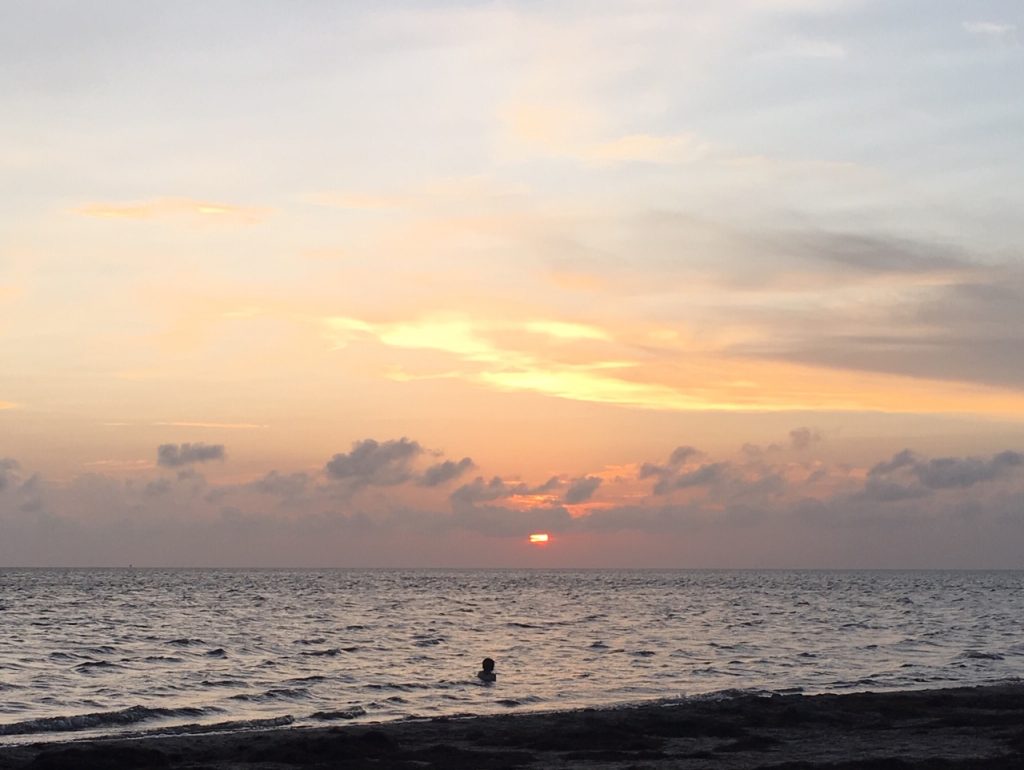 My daughters (13 & 15 now!) enjoyed some freedom riding their bikes to the little tee shirt shops and coffee places. They let me ride bikes with them a few times too!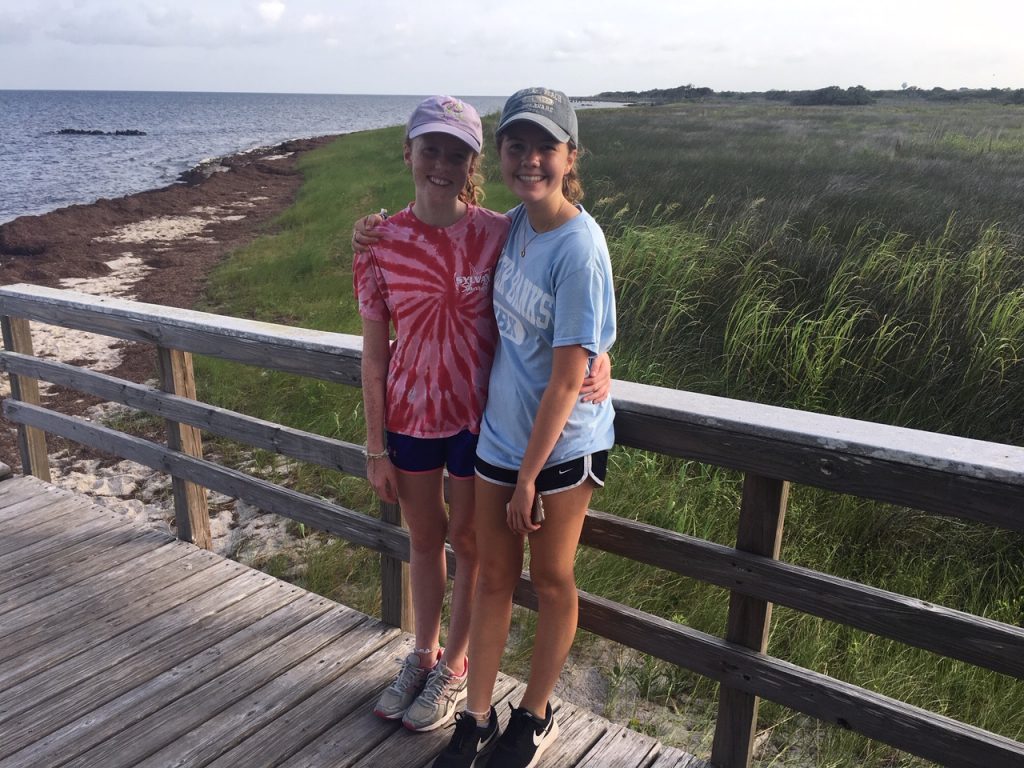 This might have been my favorite beach trip yet. We kept things so so simple. We went out to breakfast once ( a treat after climbing that lighthouse!) and went out to ice cream once too. We made very simple meals (thanks to my mom for planning so well!) and kept our schedule loose and easy. It was so relaxing to be unplanned! Our only real agenda was to chill by the beach, watch the sunset, ride bikes, and climb the light house.
In an over planned and over stimulated life, this type of beach trip is really sweet. It's not for people who love going out to eat and need tons of entertainment though! And, it's not fancy or luxurious. It's for people who need to be unconnected to get reconnected 🙂 .