I love a good quilt block design. Sewing a whole quilt? Not so much! I do love the few quilts I've made and the process was wonderful but I don't want to devote the time to a whole quilt right now. BUT, I do have time to make a quilted pillow to decorate my living room!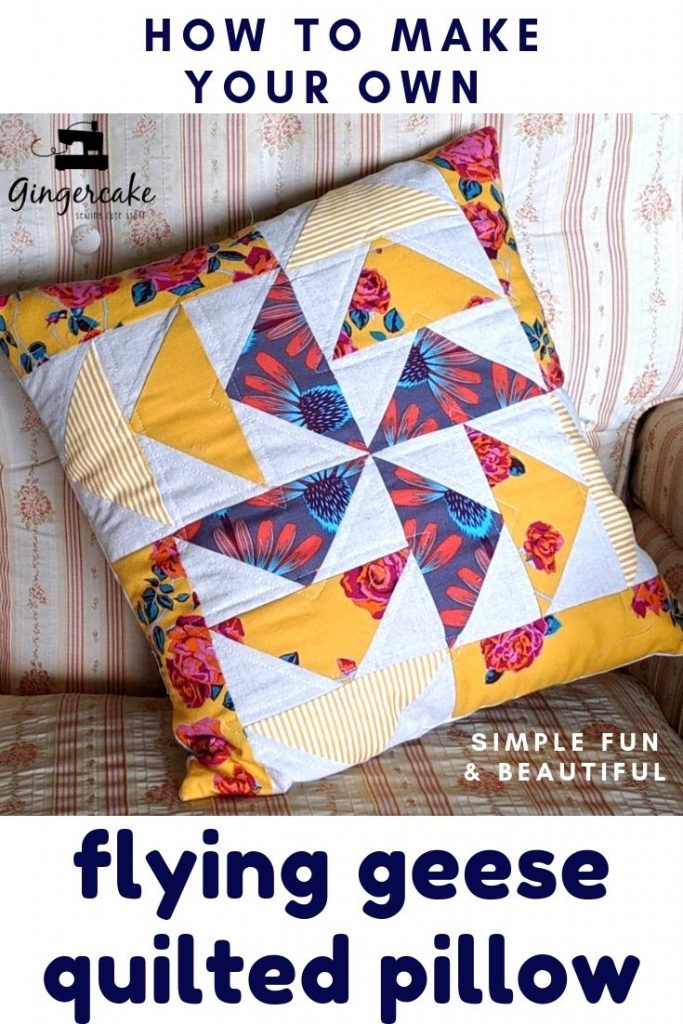 I know you might think- that is NOT simple. But it really is very simple and fun to make. I created a video over on my youtube channel to show you how to make the flying geese (those isosceles triangles!) blocks 4 at a time.
This quilt block design is called "breaking out" and was created by Jennie Finch Schauer. I chose it because it only used 12 flying geese triangles and the design is simple yet makes a big impact. I love the look of a traditional quilt block with modern fabrics. These fabrics are by Anna Maria Horner. They are so beautiful and bold- like all of Anna's fabrics and designs!
Click on the play button below to watch the instructions…
You can either cut your own pieces or print out the ones in the PDF below! CLICK ON THE "DOWNLOAD" or LETTERS BELOW TO DOWNLOAD THE PATTERN PIECES…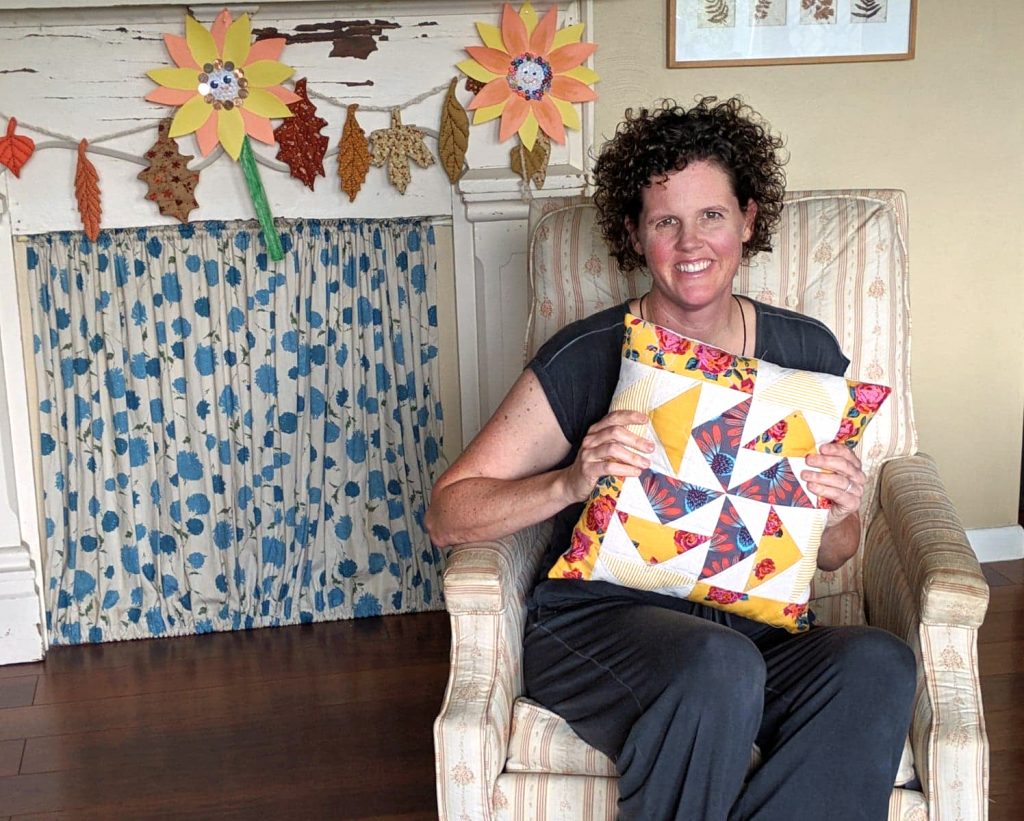 I hope you get to make one of these cuties! Above is me with my pillow 🙂 . And look! It matches my 6 year old's sun flower crafts perfectly. Let me know if you have tips or suggestions in the comments below. Also, I would love to know if you made one of these pillows and what it looks like!