I am trying hard to be more mindful at home and using less STUFF. It's a challenge but not nearly as hard as I thought it would be. In fact, I enjoy exploring new ways to change things up and it feels great to set a better example for my kids. It also appeals to my thrifty side big time 🙂
I just released a new video with my 4 top picks for Eco Friendly gifts to give. I liked making this and thinking about gifts that would be nice to create and give this time of year!
The first project I mention is my 9 minute cloth napkin tutorial which i LOVE! I have been using these napkins for years. The key is to make a bunch at once. For my family, I have about 24. That means I don't have to wash them everyday and we always have plenty. I have worked with my kids (and husband!) to put them back in the basket if they are clean and the table clear person puts the rest down in the laundry room. The system works pretty well! They are not fancy at all and I use simple cottons and even vintage sheets to make my napkins 🙂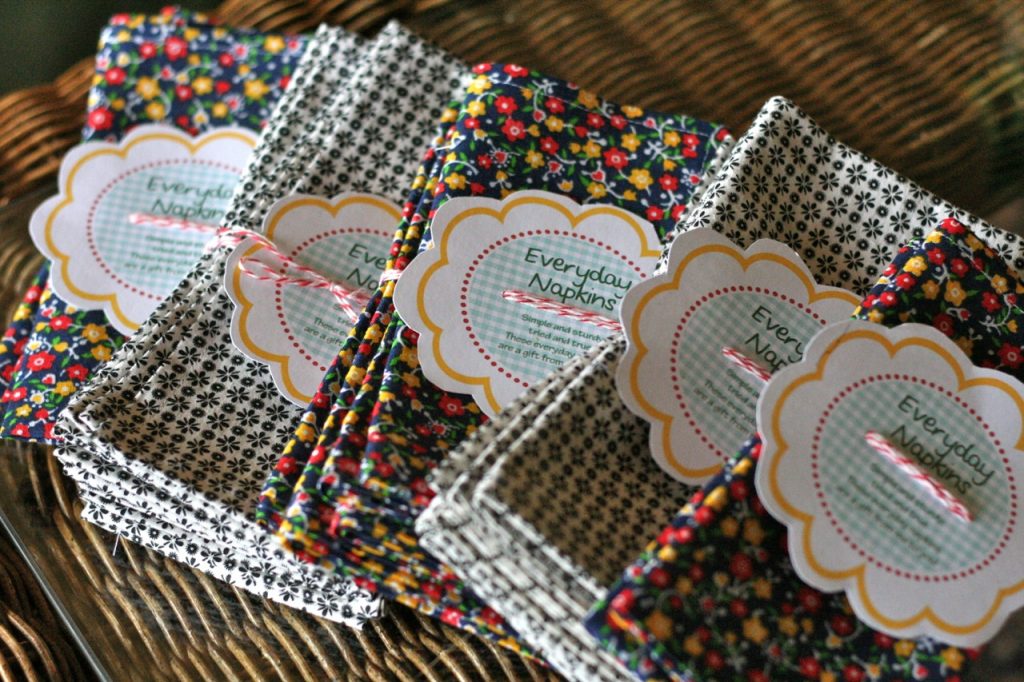 You can visit my original blog post about the napkins here.
I also made a youtube video for the 9 minute napkins a few years ago that shows you this quick and easy technique if you prefer a video demonstration. Click in the play button below!
The second project I recommend to give as a waste free gift is my Quick and Cool Grocery Tote from my book, Sewing to Sell. I use these bags every week at the store and I have gifted (and sold!) them many times. Once you get into the habit of bringing your own bags to the store, it is so nice because you are not only using all those plastic bags, these cloth ones are so much sturdier and can carry so much more. Here are some photos of the bags I made one year for my mom and my mother in law for mothers day…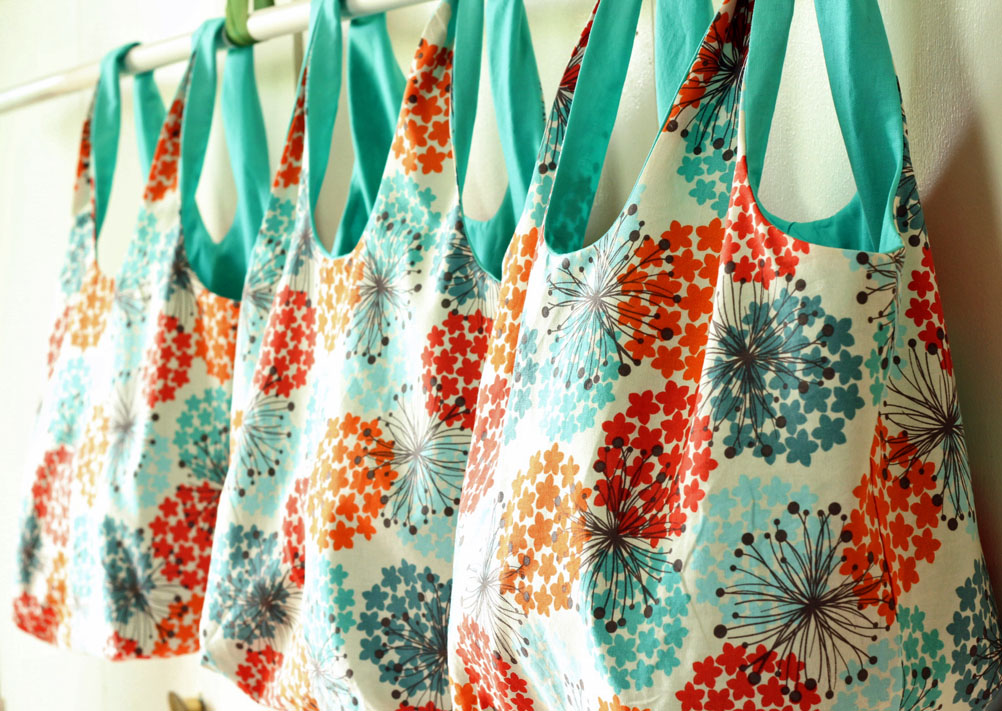 I made a video tutorial for this project too! To get the actual pattern piece, you need to purchase my book, but you could also probably figure it out on your own pretty easily by watching the video 🙂
The first of the 2 new tutorials I created for the video is this really fun Reusable microwave popcorn bag. I have read about using a brown paper bag before and when I tried that it didn't work very well. But this super easy to sew bag worked GREAT! I found the tutorial to make it here on e-how. I love the idea of making this bag from fun fabrics and then creating a seasoning to give along with it. Such a smart gift!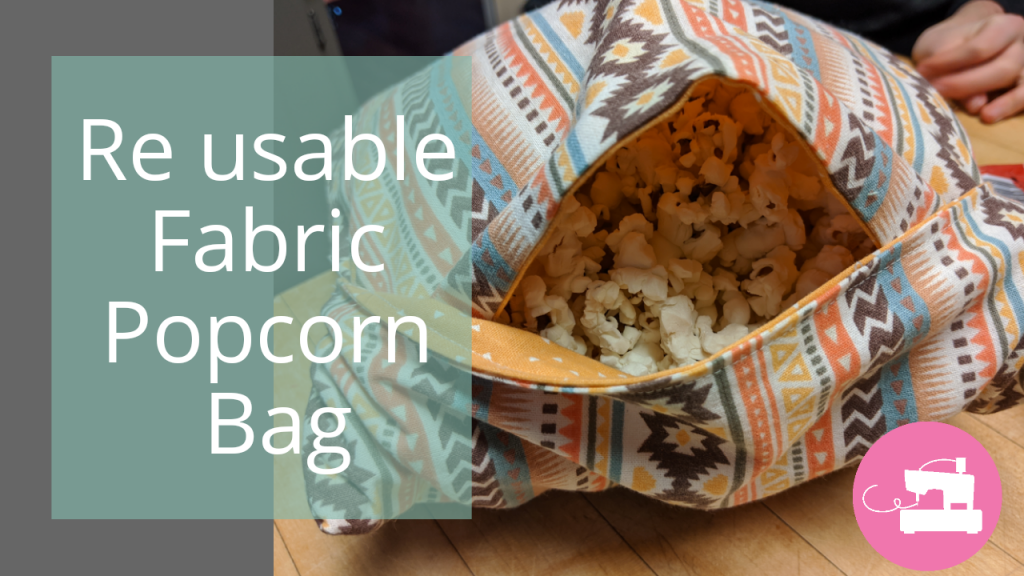 My last recommended project are these cute little washable face wipes. Did you know those disposable face and make-up cleaners create a huge amount of waste? With 2 teenage daughters, we were going through a lot of them a month. And, they aren't that cheap for the nice ones! I was spending about $10 a month on those wipes. With a little research i discovered re usable wipes and I knew I could make them myself so easily!
Simply use them and then toss in the wash! Like the napkins, you need to make a bunch at once to make this work. In my video above, I show you how to make 15 at once using a Fat Quarter of Quilting Cotton and a bar mop towel from the dollar store.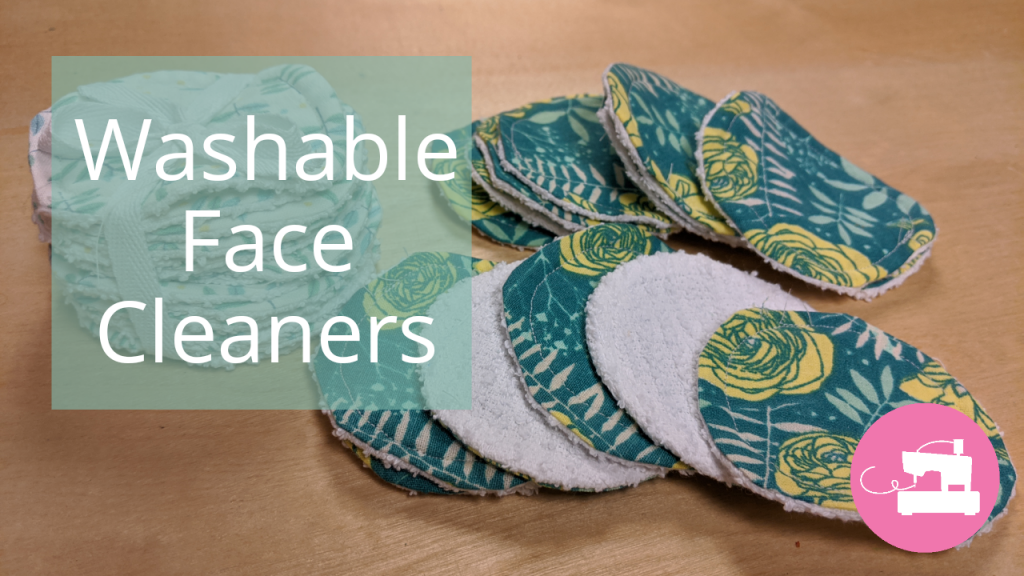 We have been using these for a week now and they are great! I recommend having a mesh laundry bag handy to keep them together in the washing machine.
To make this a complete gift, I would give the wipes, a small laundry bag, and some homemade face wash / make-up remover. I found this fantastic recipe that I think will be perfect!
The size of the face wipes template is a 4" circle. Here is printable pattern piece to make things even easier for you! Just print, cut out and then you can use this circle to make the wipes…