Since we are all at home (staying safe and healthy I hope!), I wanted to think of some simple projects to create using the materials and tools we already have.  If you have read my blog for awhile you know I want to sew things and teach sewing projects that use easy to find and accessible materials and tools.  I don't like to start something (this also includes recipes, home improvement, and gardening!) and then discover I have to go out and search for special items!  No thank you!
So my newest video features 5 scrappy projects that are not only easy to make but you most likely have these materials already in your sewing stash.
In my last, very short video, I showed a cute wreath I made from my black, gray, and white scraps.  Many of you asked me how to make it!  This is a very easy and time consuming project.  That might be just what you need right now!  Gather your scraps, cut them into 1" x 7" pieces and start tying!  I found the idea for this wreath here.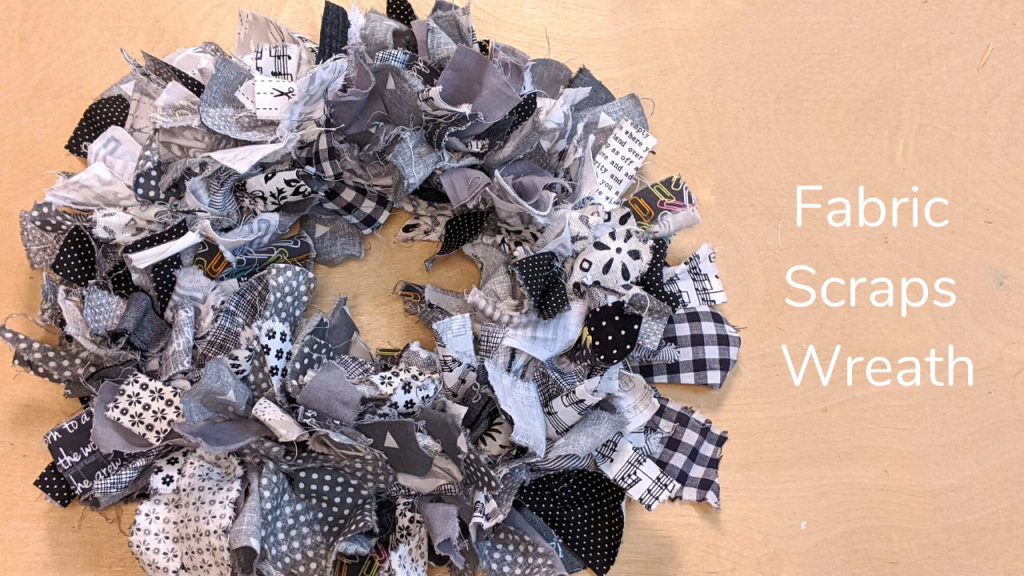 Next I showed how to add cute little fabric bow ties to elastic hair bands.  My 6 year old LOVES these and so do I.  THey are casual and not too fussy but add some fun to her outfits.  I got this idea from Pinterest and specifically this post here.  But I also created my own pattern piece that you can download HERE.  This is very easy and a great way to use up some smaller pieces!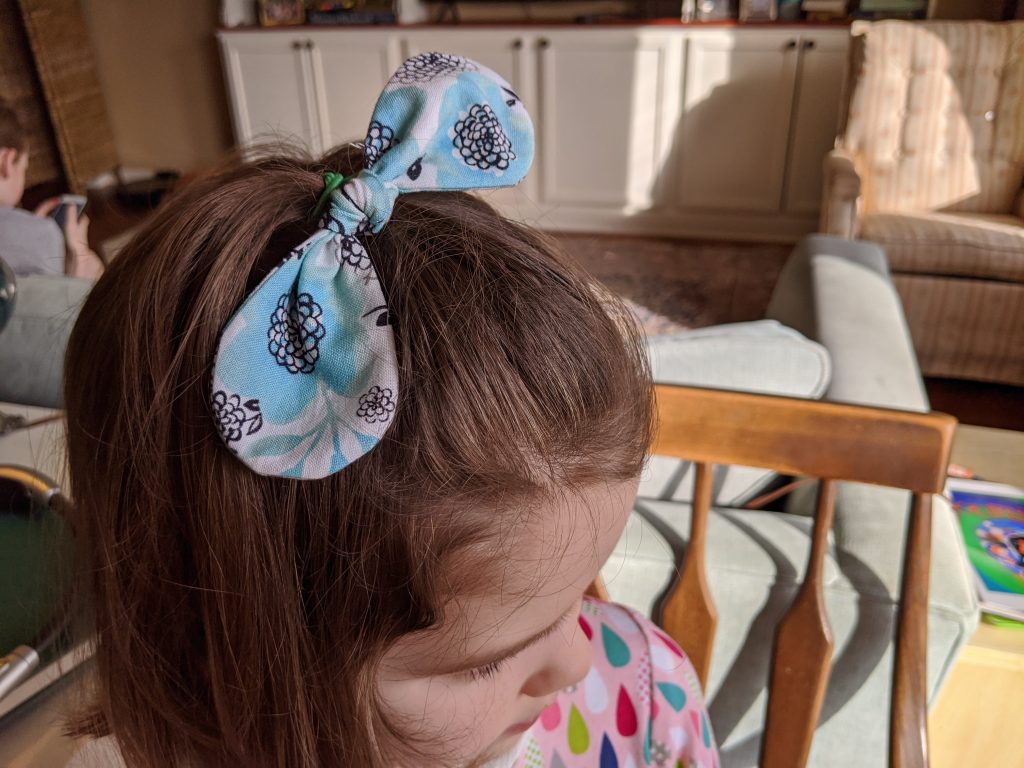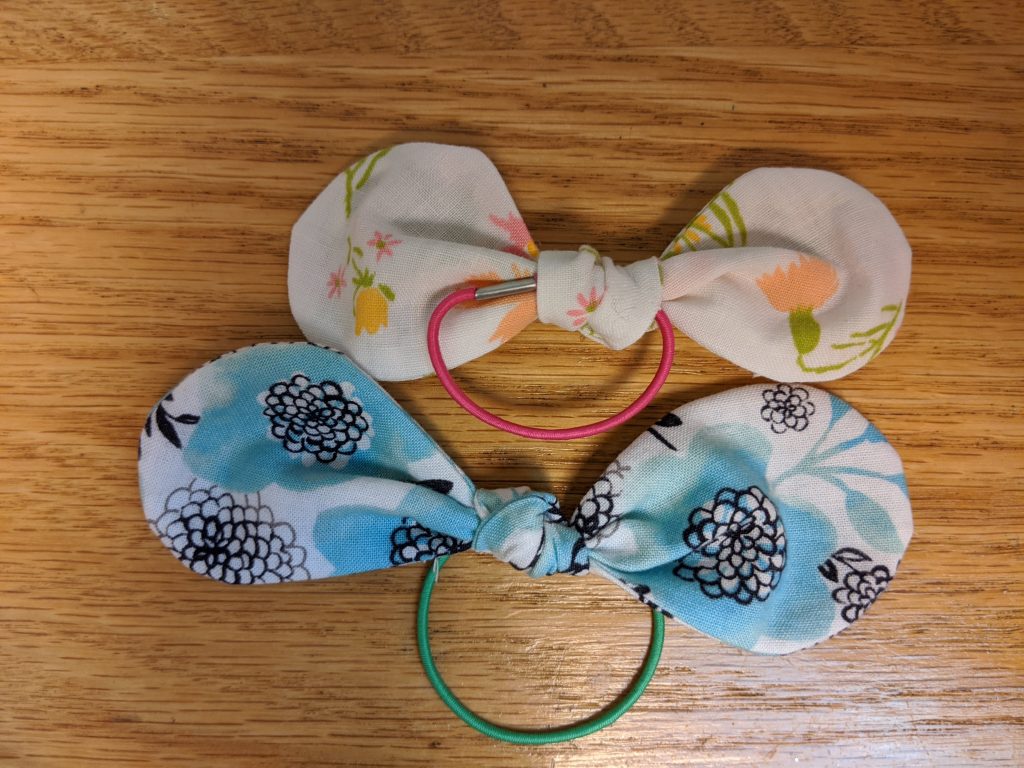 Along with sewing, I LOVE gardening.  I will admit that my gardening doesn't always turn out as well as my sewing but I can't resist trying year after year.  The next project is this adorable scrap fabric rose.  I found this tutorial HERE.  They turned out so pretty!  You need a stick, fabric, and a glue gun 🙂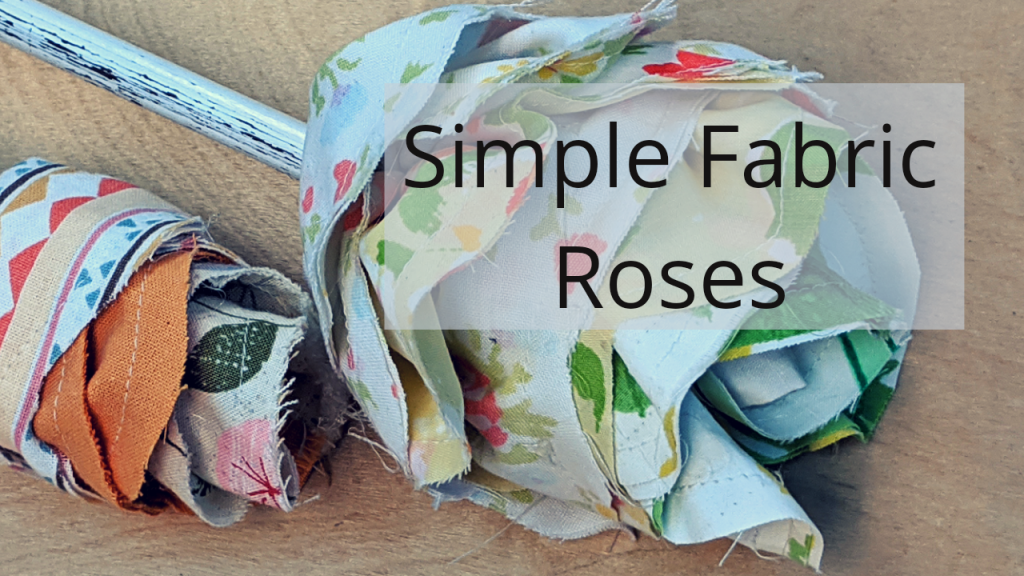 I have been wanting to sew up some fabric easter eggs for years.  I just imagined how cute some scrappy eggs would look with the rest of my easter decor!  The kids love when I bring out my bunnies :). I found this great tutorial.  Adorable!  Fast!  just what I was looking for…
Want to make an adorable Spring Easter Bunny?
I have a great pattern to take your skills to the next level!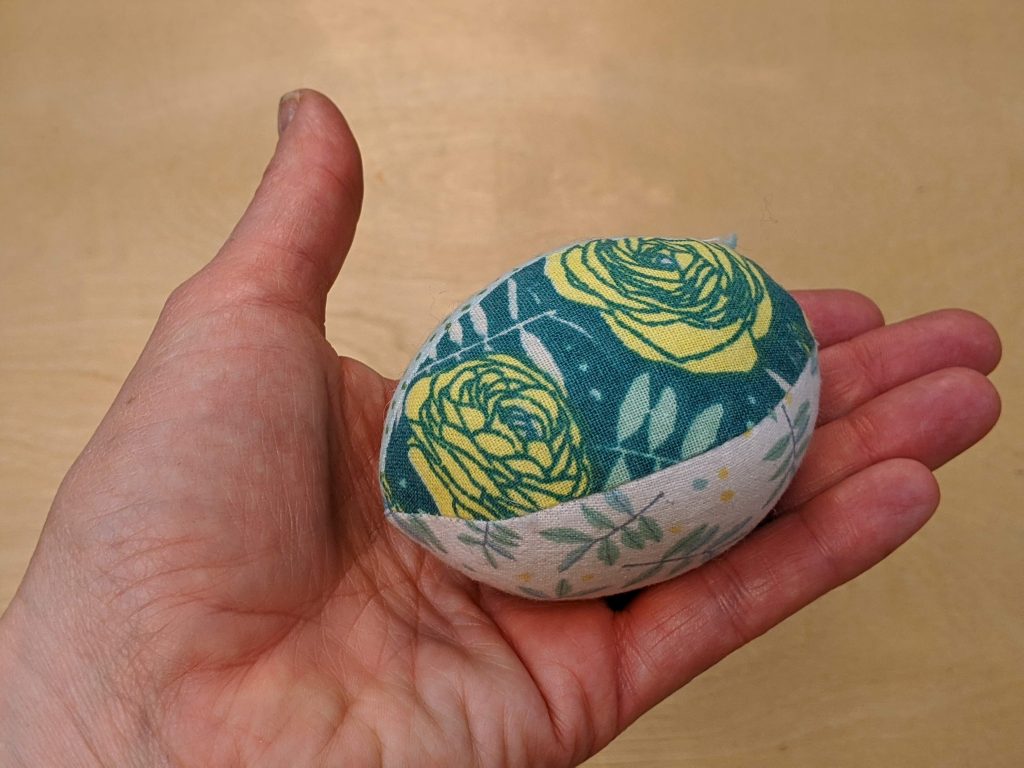 Last, I included my own little pin cushion tutorial!  This easy project doesn't use measuring and just lets you use your scraps!  I llove to have many pin cushions in my sewing room- it really helps to keep the mess down and helps me to stay more organized.  This project could be changed to make bean bags, a mug rug, or expanded to make placemats, table runners, and baby quilts.  Lots of possibilities!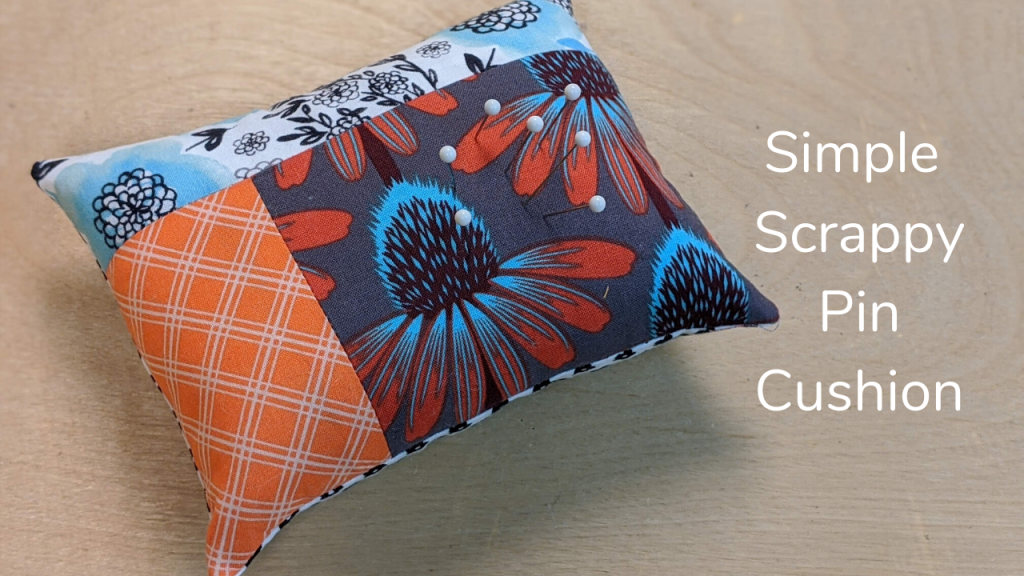 Do you have an easy scrap fabric project ot recommend?  I would love to hear your ideas!  Leave a comment here and I will be sure to check it out.