Hi there!   Calling all sewers!  We can help our healthcare workers by sewing these simple fabric face masks.   These masks are used OVER the existing HEPA masks to make them last longer.  Please check the description on the Youtube video for ideas where to send your masks.  Also, check the comments for ideas and updates.  Thanks!
PS- you can use ALL QUILTING COTTON!  Flannel is recommended in the video but quilting cotton is fine too.
Face Mask Instructions – visit that link to have a printable version of the pattern for easy reference.  These instructions were created by the Makery in State College PA.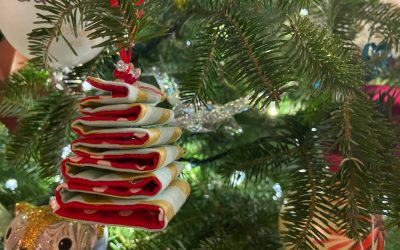 Ornaments!  I admit I have MANY- probably way too many!  Of course, not all are handmade but quite a few are made by yours truly treasures.  And you all know me- nothing complicated here! I just made a video over on my youtube channel to make 4 cute fabric ornaments....
read more