APRIL!  I love spring so much.  Do you have friends or neighbors who have some spring peeps?  They are so so cute!  I personally prefer visiting and not having to take care of them myself!  Even better is sewing an adorable set with your yellow fabric scraps.  This is one of the 18 bird projects from my book, Pretty Birds:18 simple projects to sew and love.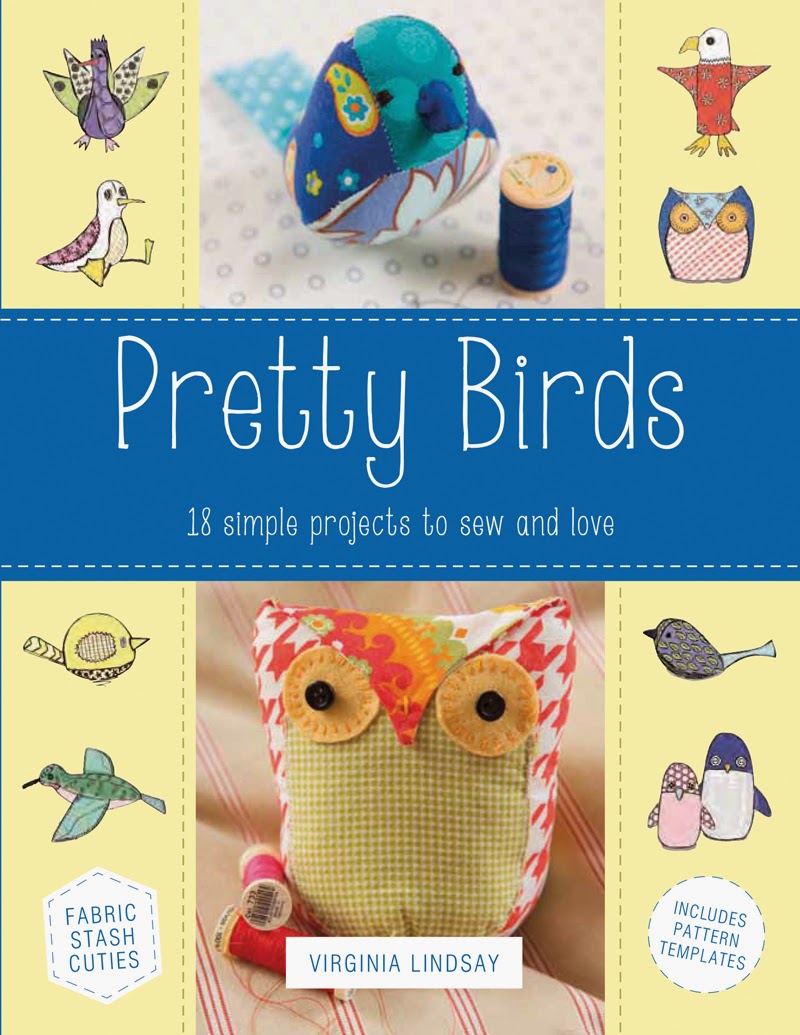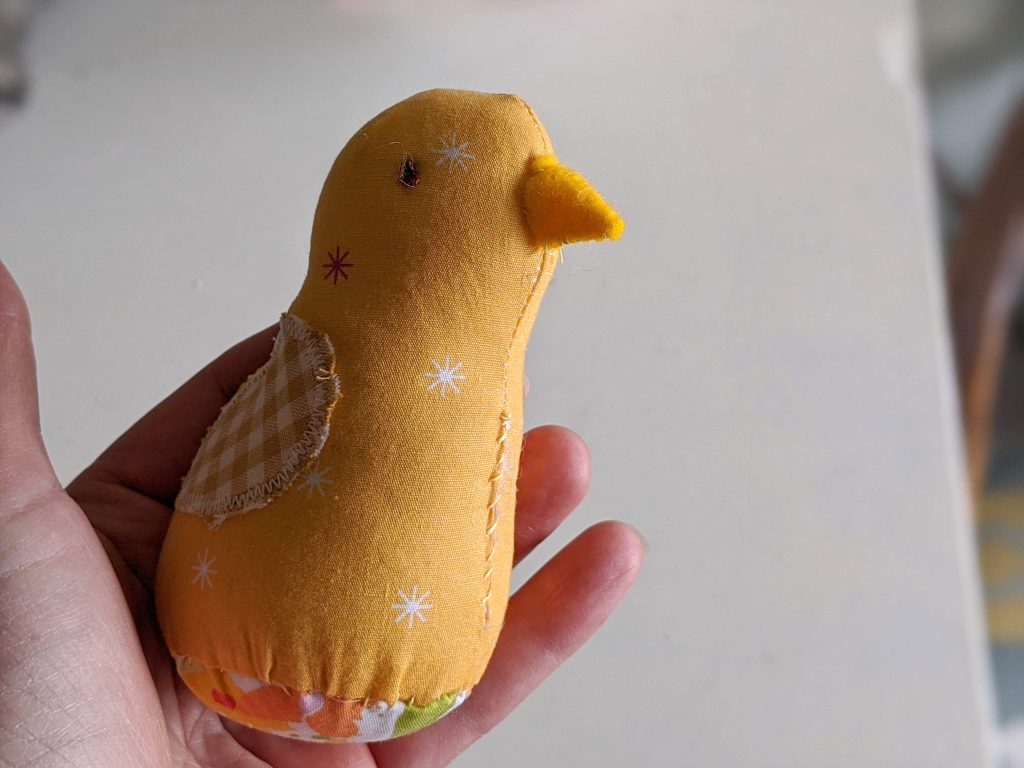 To make this chick, you will need yellow fabric scraps, wool felt (or fuse interfacing to yellow scraps), a sewing machine, needle and yellow thread.  You can follow along with me making this cute chick by watching my youtube video below.  You can download the SPRING CHICK pattern pieces  Enjoy!
Want to make more like this?
I have a great pattern to take your skills to the next level!
These chicks are a spring favorite of mine.  My family loves to see them come out to decorate for Easter and Springtime.  They are also a big hit for imaginary play- countless games have been played with these cuties!  Here is a basket of chicks from a few years back.  You can read more about these chicks HERE.