I keep trying to sew new things but then I end up just sewing more masks!  I am thinking so much about my kids going back to school and wearing a mask all day.  Can I find the perfect one for them?  Will this style be more comfortable?  Even though I am not in charge of much of anything in life right now, I can at least try to make a comfortable mask.
Also, I want my husband to have a mask that he doesn't complain makes him feel like he is "suffocated" while he is at work.  He only has to wear it for short periods of time when he leaves his office to talk to customers.  We both realize that you feel less and less "suffocating" the more you get used to wearing them.
I am hoping that once the kids get settled in their desks at school, they will be allowed to remove their masks but right now the school says it will be all day.  I understand.  I really do and I want to do our part.  But I also realize how quickly things change right now so I am staying as optimistic as possible!
So, here are the masks I have tried…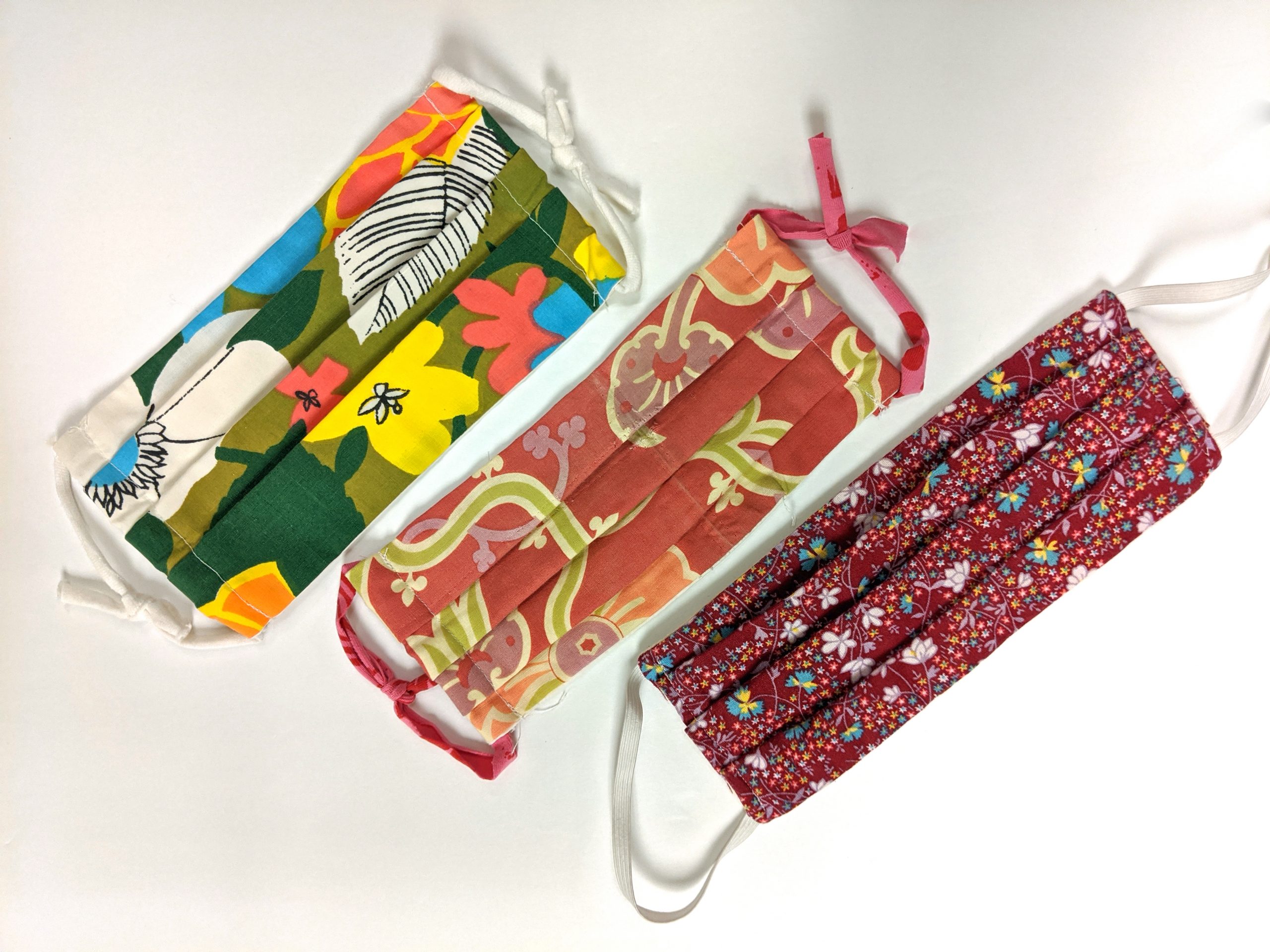 First, is this simple pleated mask above.  This is the one I made a youtube video for back in late March.  I ran out of elastic and now I just make them with tee shirt fabric ties.  I still use the same dimensions, but I don't use flannel (too thick and hot) anymore and I made a little tunnel on the side for the ties instead of dealing with the elastic.  Much easier!
This is the mask I prefer to make since it's fast, but it is pretty fitted on the chin and across the nose which makes it feel more "present" on the face.  I made single layer masks that my family liked but then I found out those are not nearly as helpful for the droplets so now I have been making double layer ones again.  I am going for a really soft 100% cotton lining fabric and that seems to help.
Want to make more like this?
I have a great pattern to take your skills to the next level!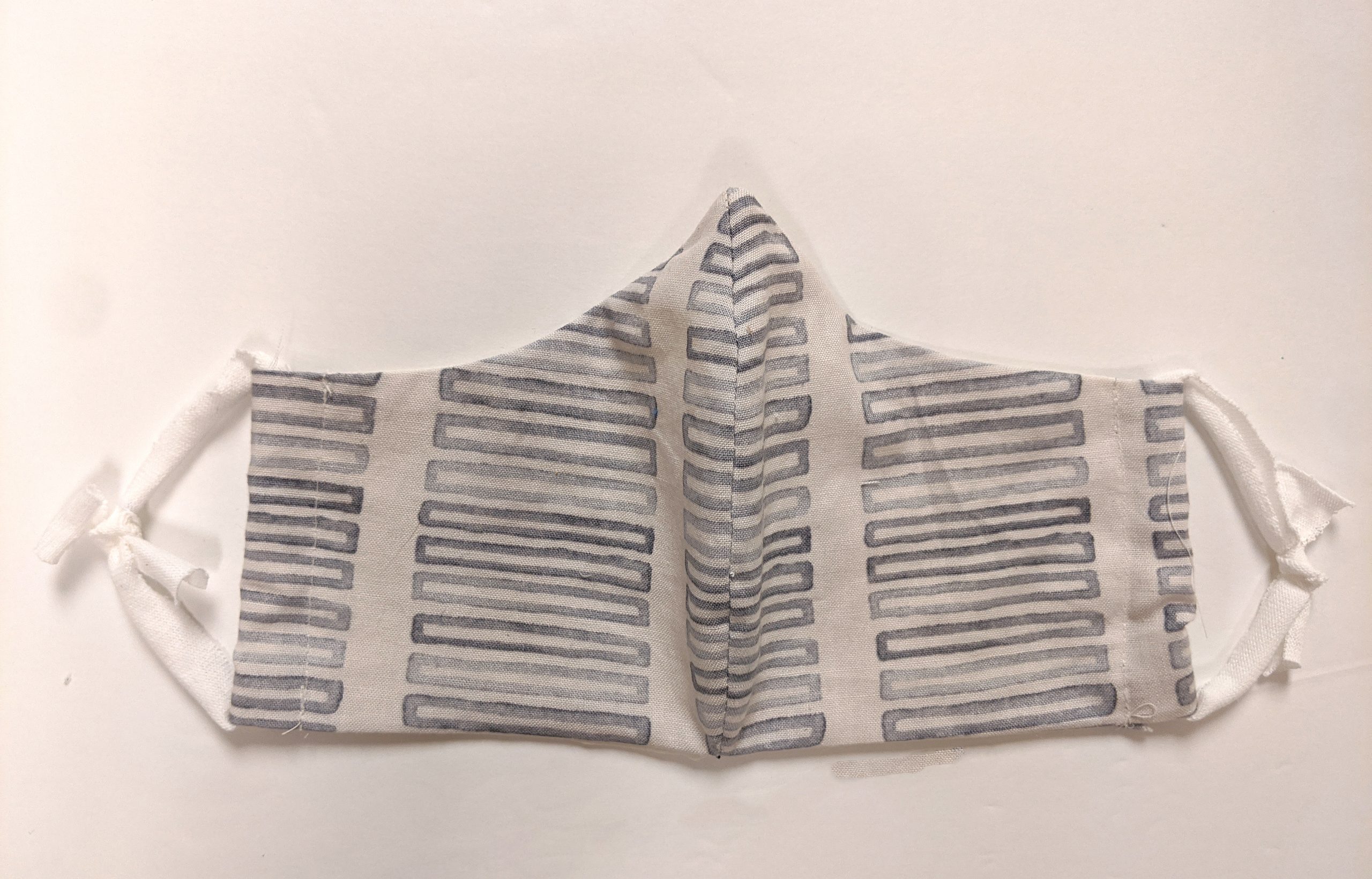 Next I have been making these craft passion masks.  My 16 year old likes this version the best.  I added a lightweight wire around the nose with a zig zag stitch on the lining .  It does give more space around the face.  I don't like how you have to iron it after every wash!  Haha!  I am lazy I guess.  (The pleated version washes up and seems to keep its pleat nicely!)  This one is also better for using scrap fabric pieces because it uses smaller pieces to make the sides 🙂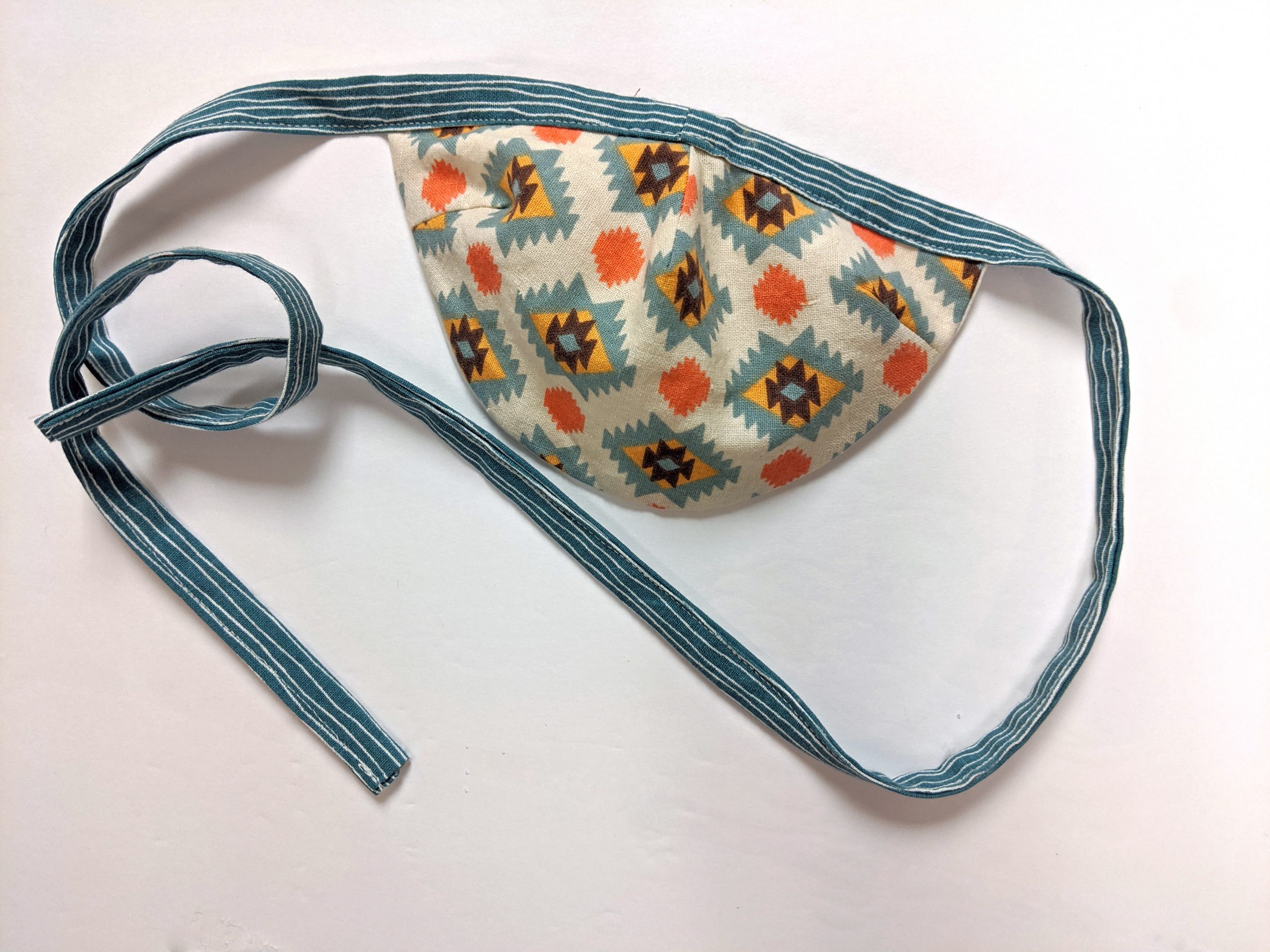 Next I made these "good neighbor" masks.  I had to add an extra pleat on either side to make them more fitted and I like them.  They feel nice more open on the chin.  I like the small amount of fabric.  I thought they would be really nice for people who are especially sensitive to feeling claustrophobic with the mask on, but I am the only one in my family who will wear it.  They don't like the open chin look.  Kids!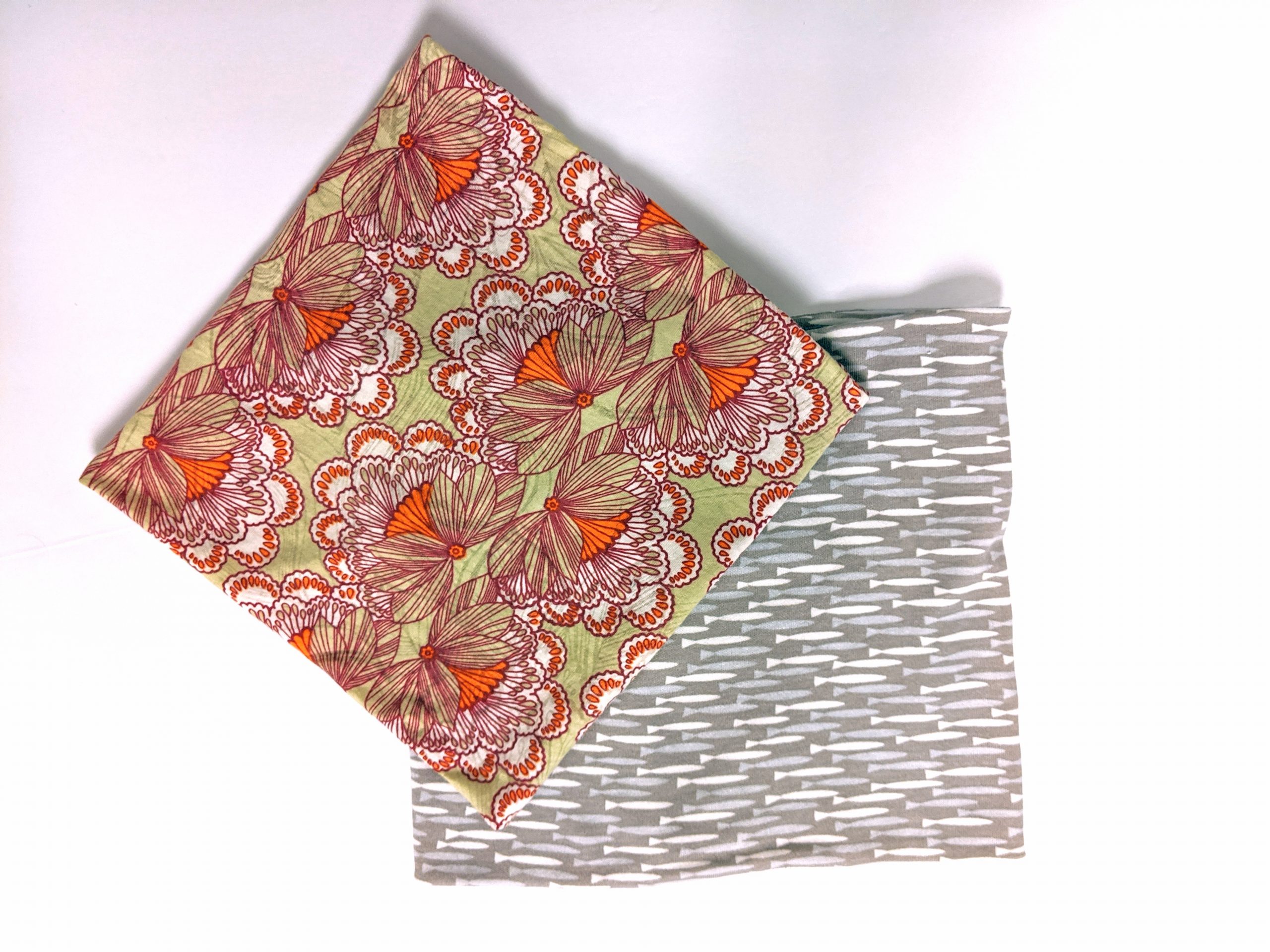 Finally,  I made these neck gators from knit fabric scraps.  I made them because a couple of my kids are doing cross country running and for training, the coach suggested these would be easy.  You don't have to have a mask on while you run, but they do want the mask on during stretches and when the coach is talking to the group.  My kids feel like they are going to be nice when it get colder but for now "TOO HOT".  I loved how fast and easy these were to make.  You will need to experiment with the size a little bit since knits have different stretch.  It is also easy to have them around your neck and then just pull up over your face and mouth.  I think these will be nice in the fall and will get a lot more use then.
SO, which ones do you like?  There is also a 3D mask I have seen around and I want to try.  I looked it up and it seemed a little complicated and not too different from that easy craft passion mask.  Have you tried it?  I think the pleated mask is going to win out at my house for now!  Here is a that video again in case you haven't seen it…
Your content goes here. Edit or remove this text inline or in the module Content settings. You can also style every aspect of this content in the module Design settings and even apply custom CSS to this text in the module Advanced settings.