I am so happy and thrilled to be a stop today on the Frolic Fabric Collection Tour!  I love all fabrics by Tamara Kate and this one is no exception.  I had a hard time choosing just one fabric to work with so I chose a few that matched my favorite one- the flower hedgehog of course:) . Those hedgehogs are too cute for words.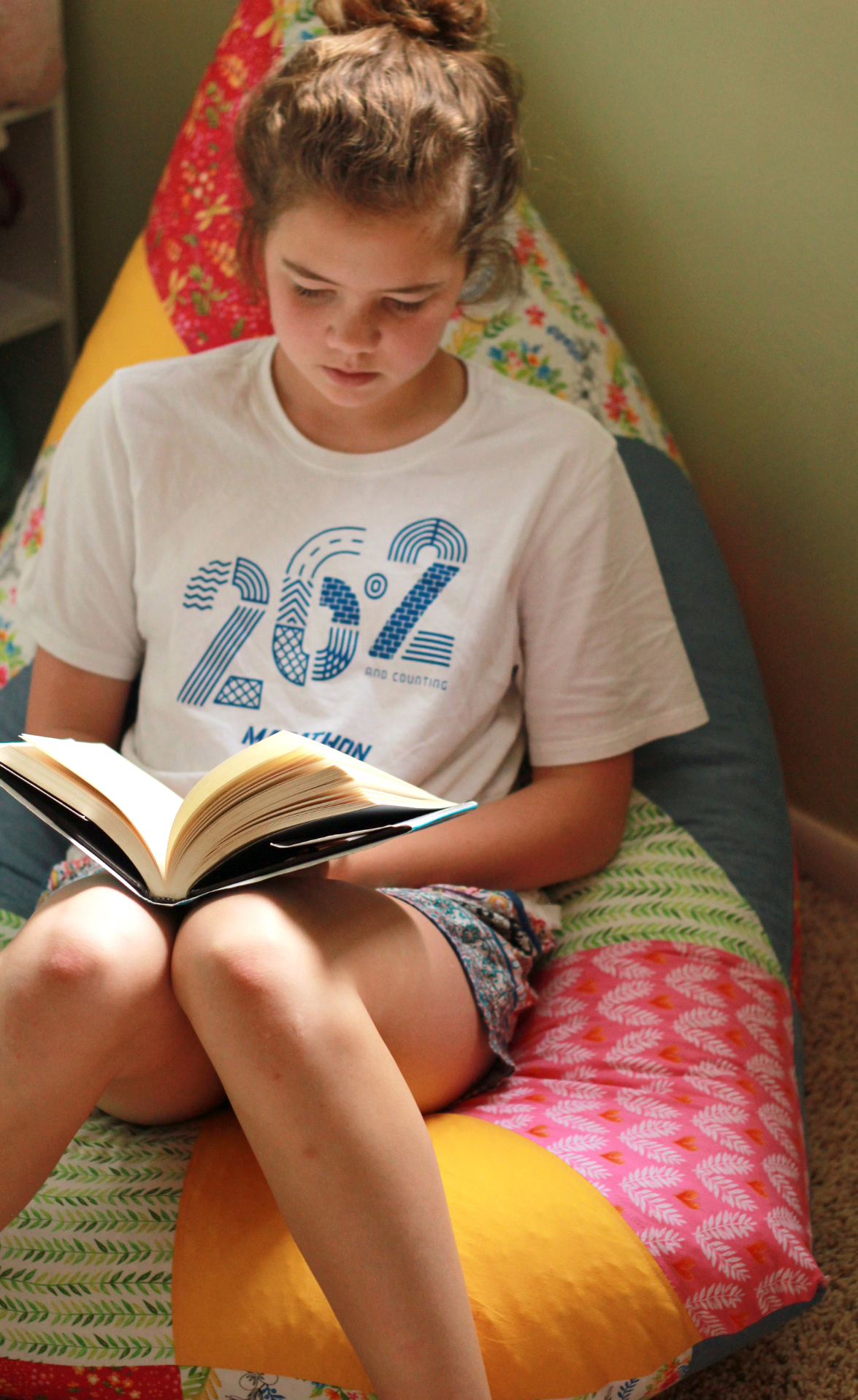 I had lots of different thoughts about what I wanted to make and then, last week, I was asked for the millionth time "MOM!  when are you going to make that bean bag chair you promised?!"  That is how 13 year olds talk to their moms by the way.  I knew I had to finally take the leap and make that chair!  And, it would be the perfect way to show the Frolic Collection 🙂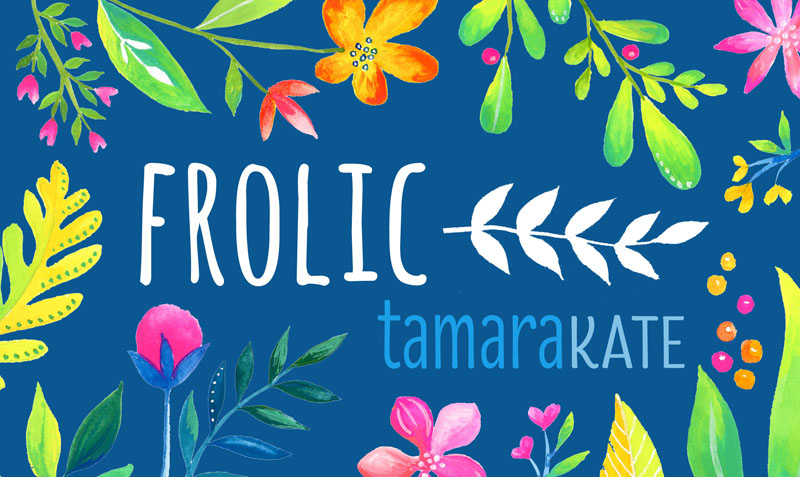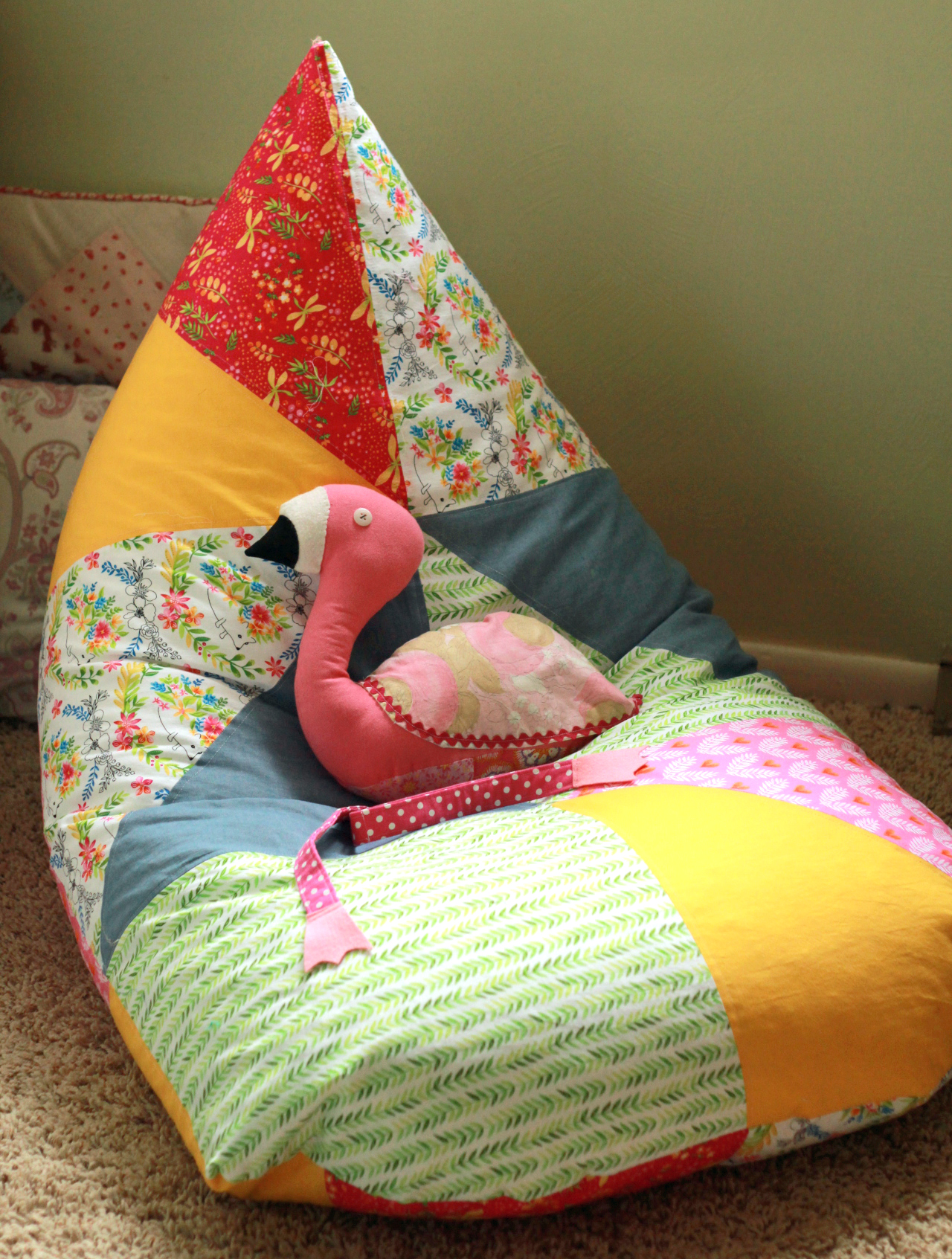 This chair was made from the tutorial by Live Colorful but instead of just using 2 meters of 54" wide fabric, I basically created a simple quilt top with 18" squares and half triangles.  I had four 1/2 yard cuts of Frolic and added two 1/2 cuts of solid fabrics.  Once I had it all pieced together, I backed it with a white muslin and "quilted" the outlines to all the pieces.  The backing was to give the bean bag more stability for wear and tear.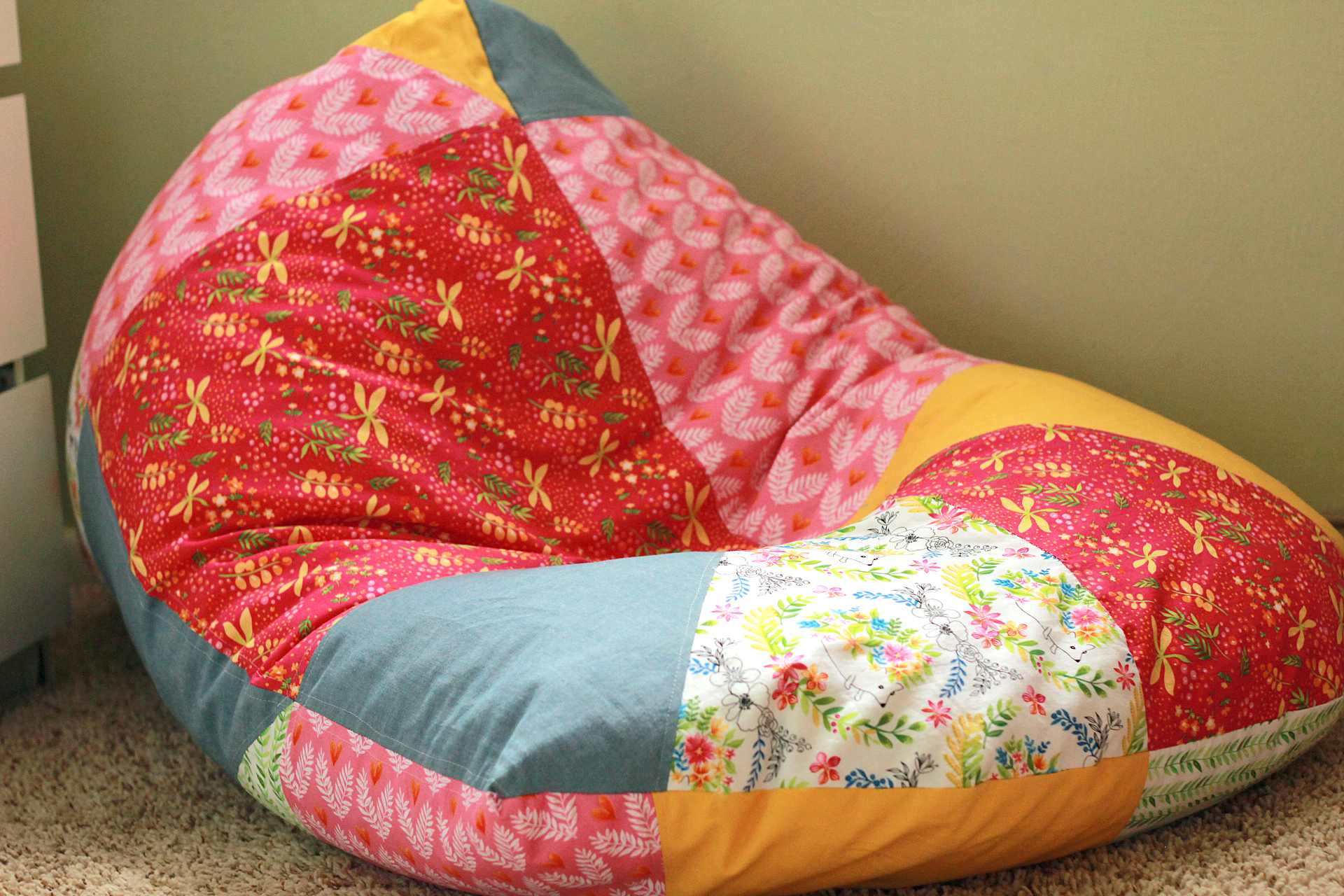 One cool thing about this style is that it can be flipped over and takes on a new shape.  The girls call this napping shape and the first, pointy top shape, is reading shape!  I like the fabrics together a little more on the napping side but both look pretty 🙂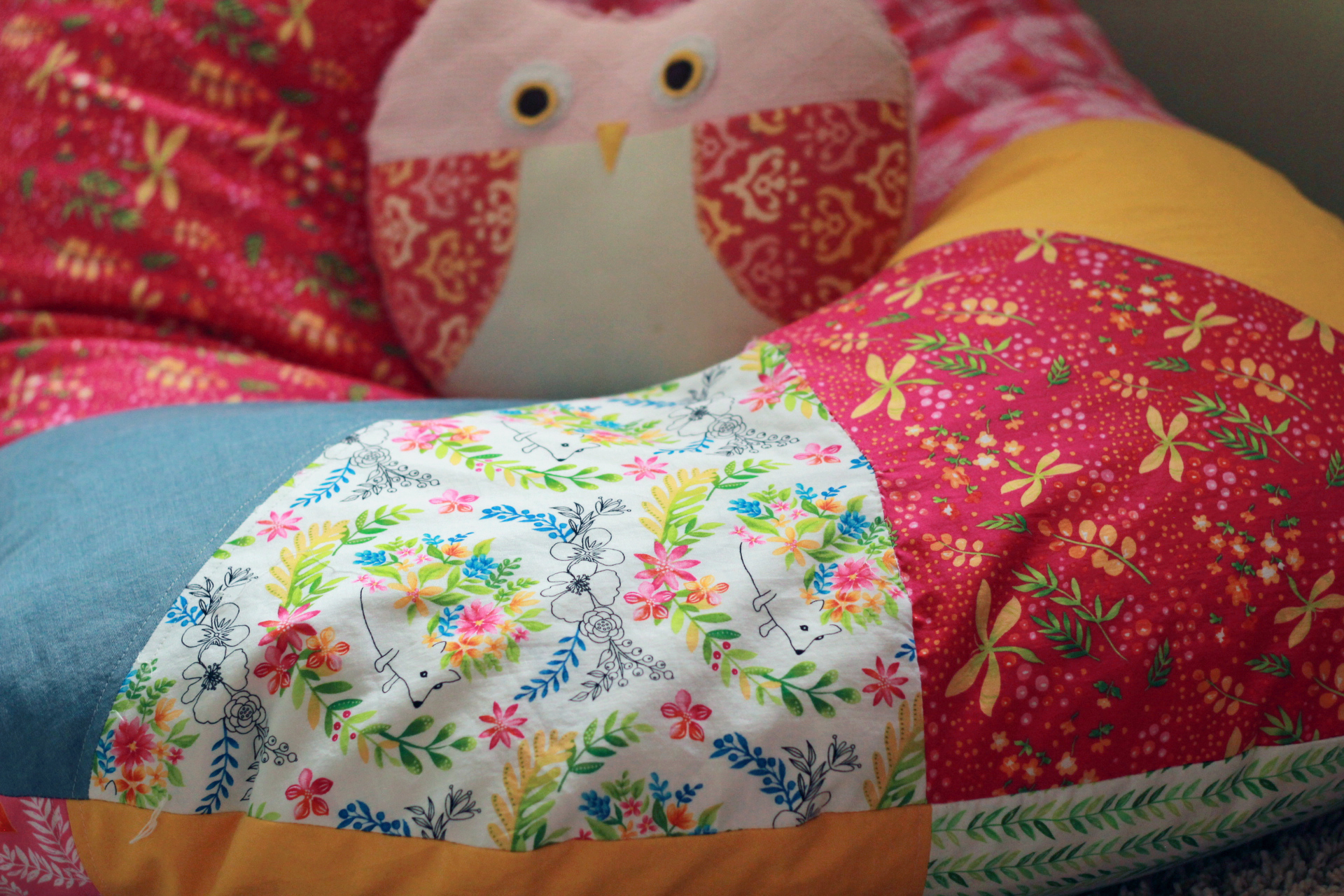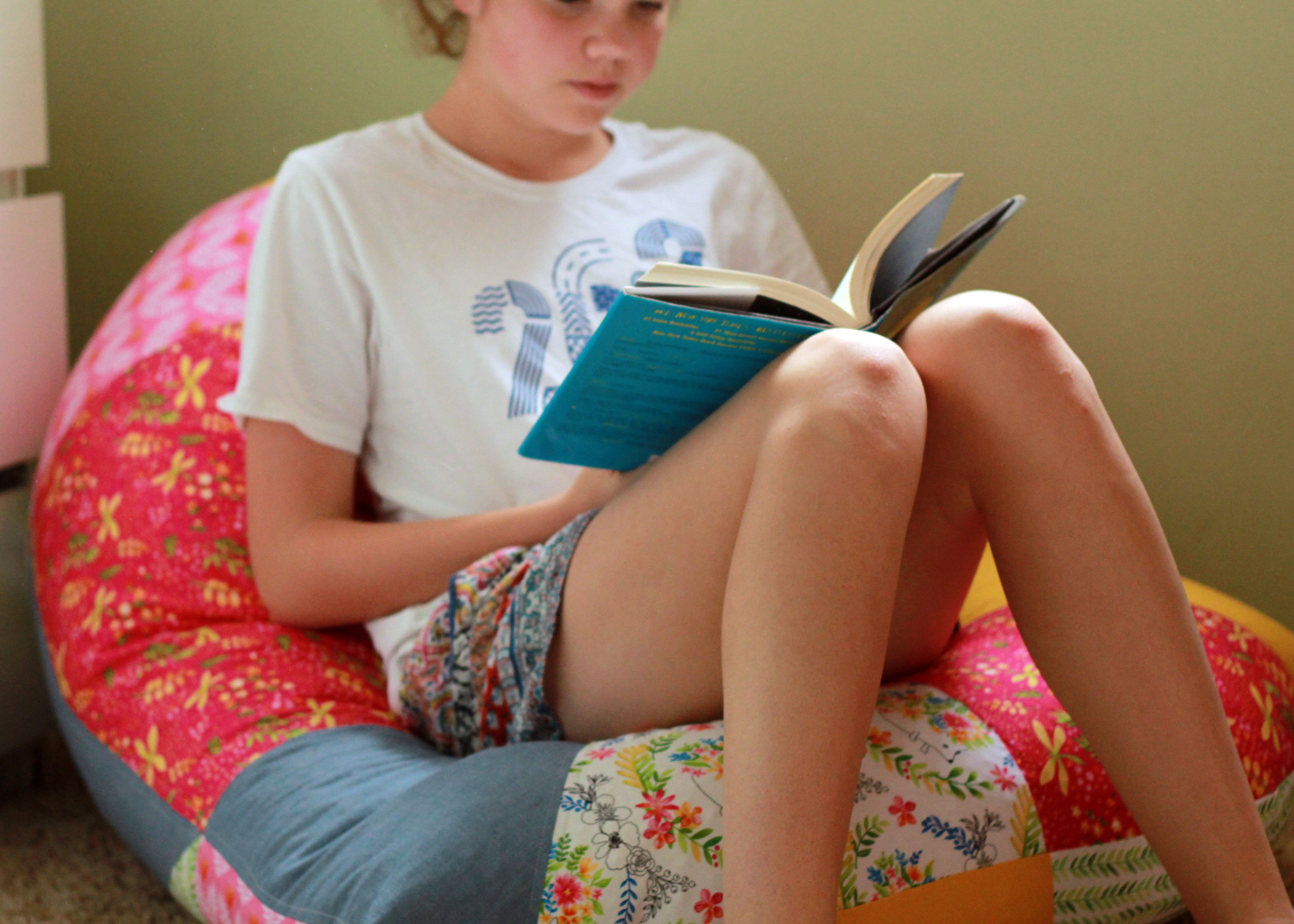 It took me 2 1/2 bags of bean bag filler from Joann's to fill this up.  I bought them at 50% off online and picked up in the store.  This filler was something that was always holding me back from making a bean bag chair.  I thought it would be super pricey and hard to work with.  It was a bit challenging to get the filler into the bag but the expense wasn't too bad with the sale.  Each bag was $12.50, so I spent about $30 total on "beans" and I have about 1/2 bag left over.  Not bad for such a cute chair!
Thank you so much to Tamara for including me on her Frolic Collection Tour!  Fabrics will be in stores and online June 15th!  YAY!  They are so bright and beautiful in person and you must try to see them in person 🙂