I recently took a trip to the beach and made several of these cute drawstring bags to help organize small things in our bags. They worked great! Especially for my little ones. She loved packing her underwear and socks in these pretty bags.
Click on the video below to watch how to make one.
I find that by the end of vacation week, things are really really messy in my kids room! I take the week off from hounding them to clean up! These little friends helped 🙂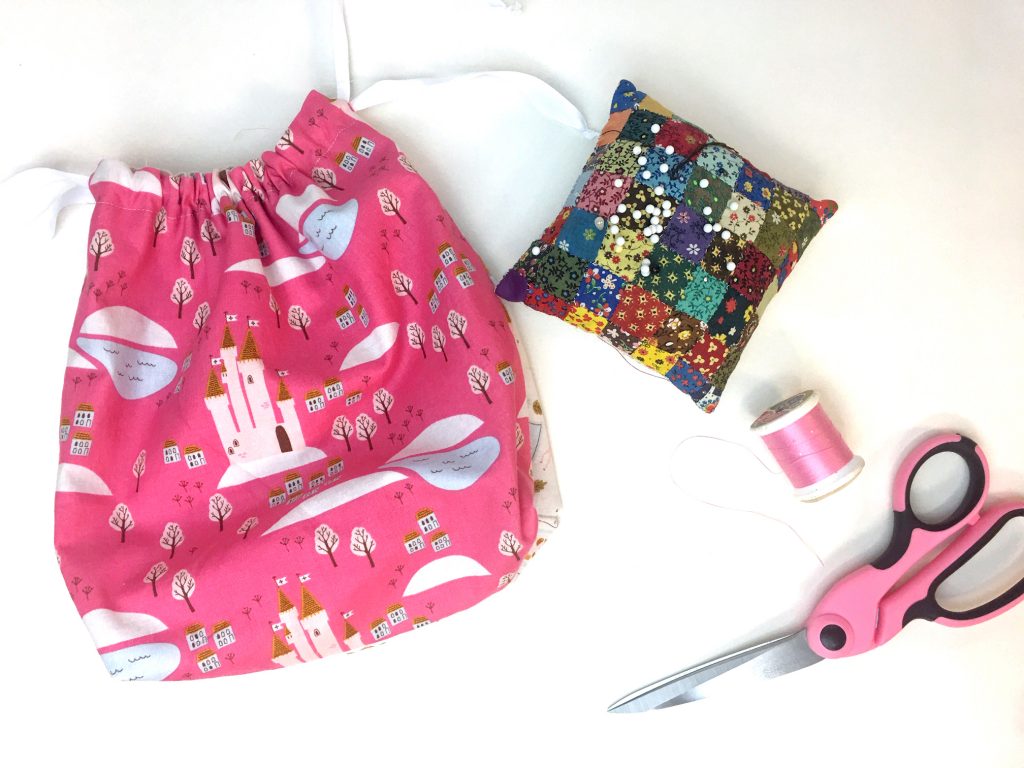 I hope you get to make one soon! This would make a great beginner project to sew with your favorite kid or friend. The full instructions and materials list is over on my youtube channel. Head over and take a look!