Tools are a hot topic with all of us who love sewing!  It's true that I am someone who prefers to keep things simple, but I do have a few favorite tools that were a small investment in my sewing.  I made a short video on youtube describing the tools I use in the order of sewing a project- from cutting out the pattern, to sewing with the machine, to finishing touches.  Check out the video below…
All of these tools (except maybe my sewing machine!) are easily available at the regular stores- Walmart, Joanns, Hobby Lobby, and your local quilt shops!  But I also created a quick amazon store if you want to just order online.  You can visit my "store" HERE
First, after you have chosen your project and fabrics, you will need fabric scissors and pins.  I recommend a pair of scissors specifically for cutting scissors.  These scissors should be kept away from paper and other craft materials in order to keep them nice and sharp!  Next, I like to use pin with a ball on the end.  They are a step up from the little flat head pins and certainly worth a little bit more since they make pinning so much easier.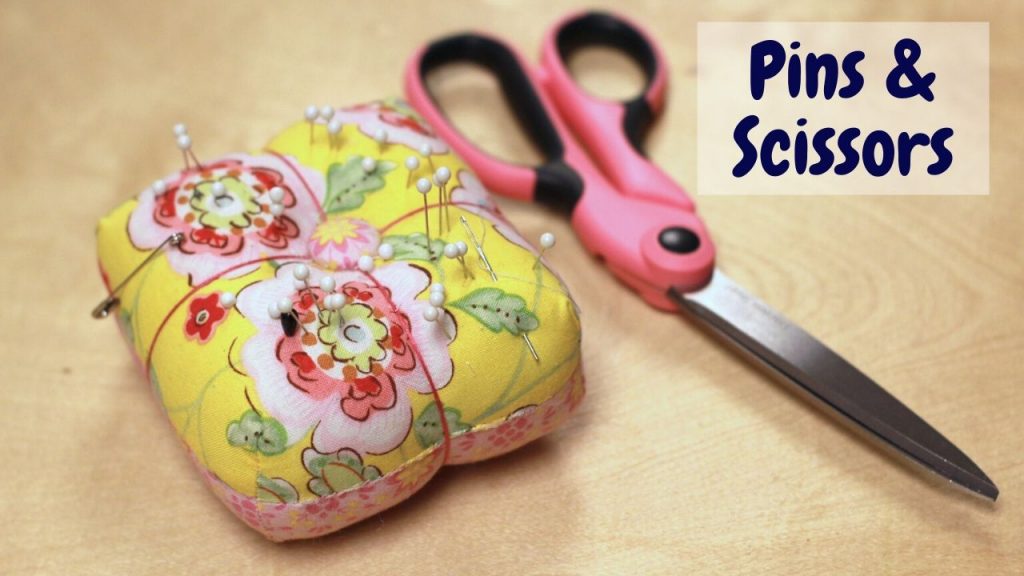 Although you can get by one quite a bit with just a great pair of scissors, you can upgrade your cutting by using a rotary cutter, self healing mat, and plexiglass ruler.  All are a great investment.  But don't make this purchase unless you think you are going to stick with it for awhile.  I like them in particular since I sew a lot of bags and smaller pieces with layers.  If you are only sewing garments, you might consider just using some great scissors, a tape measure and pins!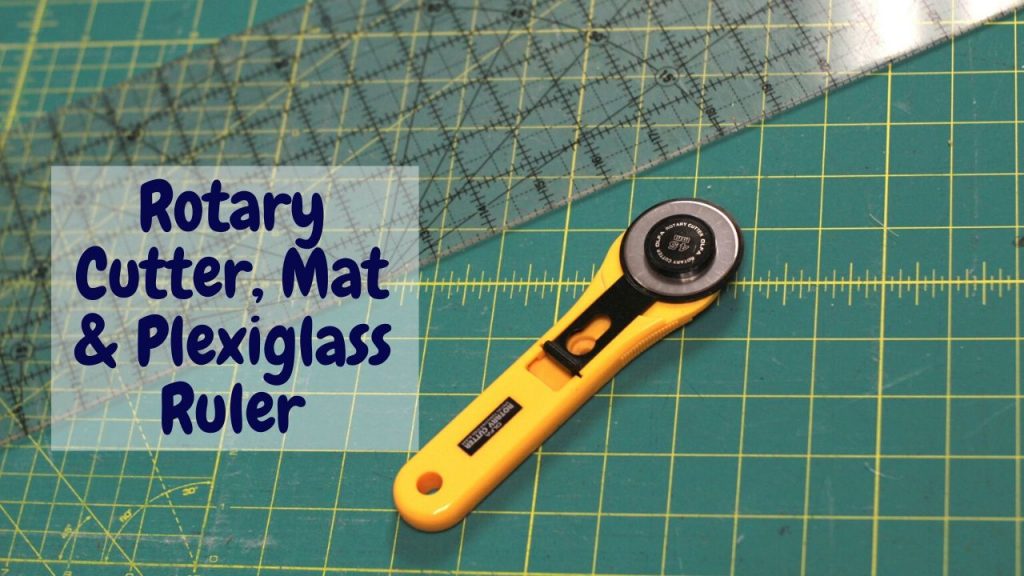 A decent iron is a must in sewing!  But I just use a typical one that costs about $30.  I have never used those really fancy sewing irons!   I find a reliable middle of the road iron does a great job for my projects.  The board is the same- it needs to be sturdy but not top of the line!  It's just an ironing board 🙂
Want to sew a really cute organizer project?
I have a great pattern to take your skills to the next level!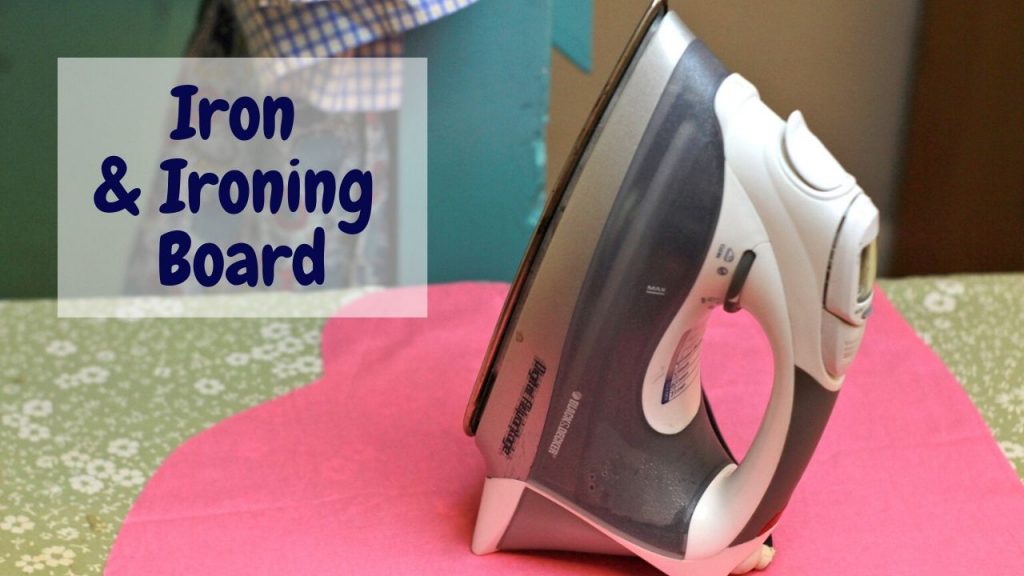 I used an old white sewing machine my mom gave me back in the late 80s for YEARS.  It was a work horse and if you are just sewing casually a few times a month, those older machines are totally fine!  But they need to be serviced and cleaned up about once a year too.  I bought myself a new machine back in 2014-  a Janome DC2013.  It is simple and sturdy and really easy to use!  I also bought 4 brother machines to use for teaching sewing.  Those are also fine but not as smooth and consistent as my Janome.  But for a casual sewist, the Brother works great!
I usually buy the 1000+ yard spools of gutterman thread in natural.  I almost never change my thread!  Every once in a while I switch to black, brown, gray, pink or yellow.  But I don't see a need for a huge variety of threads unless that brings you joy- then go for it!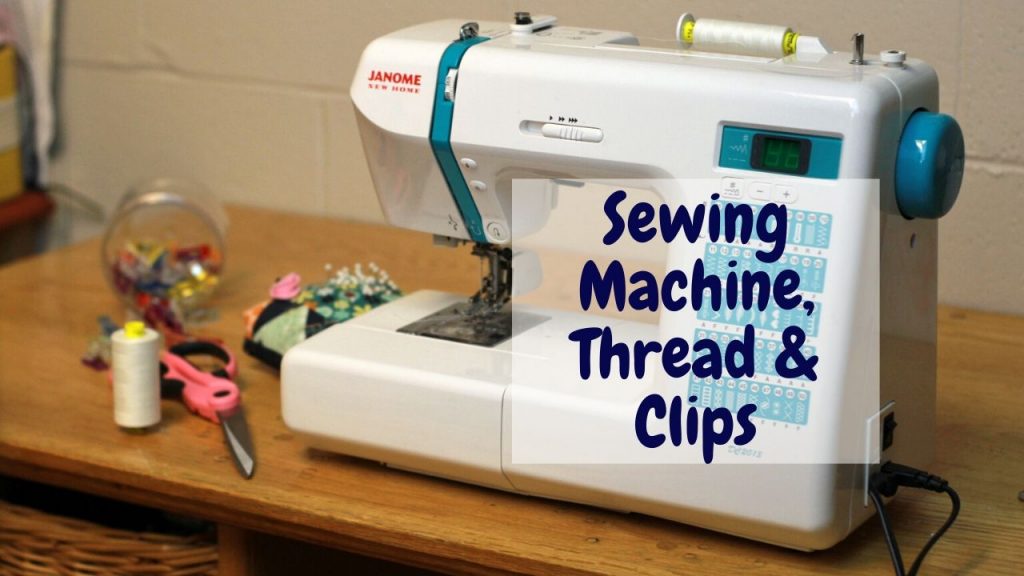 Finally, I recommend a few essential tools for finishing your pieces.  First, Pinking shears (the ones that cut zig zag!) are a must if you are sewing garments.  For bags and smaller items, the seams are often exposed only inside the piece and you don't need to worry about fraying as much.  If you get really into sewing clothes, you will need to invest in a serger to make more professional and durable finished seams.
Also, seam rippers are a must because no matter how careful you might be, mistakes always happen!   I always have chop sticks around for poking out corners.  Those are usually free!  I also recommend an inexpensive tool called a tube turner.  It makes turning out handles super fast and easy!
A couple of last tools that were suggested by friends- a seam gauge for marking seam allowance (again useful in garment sewing!) and thread clippers.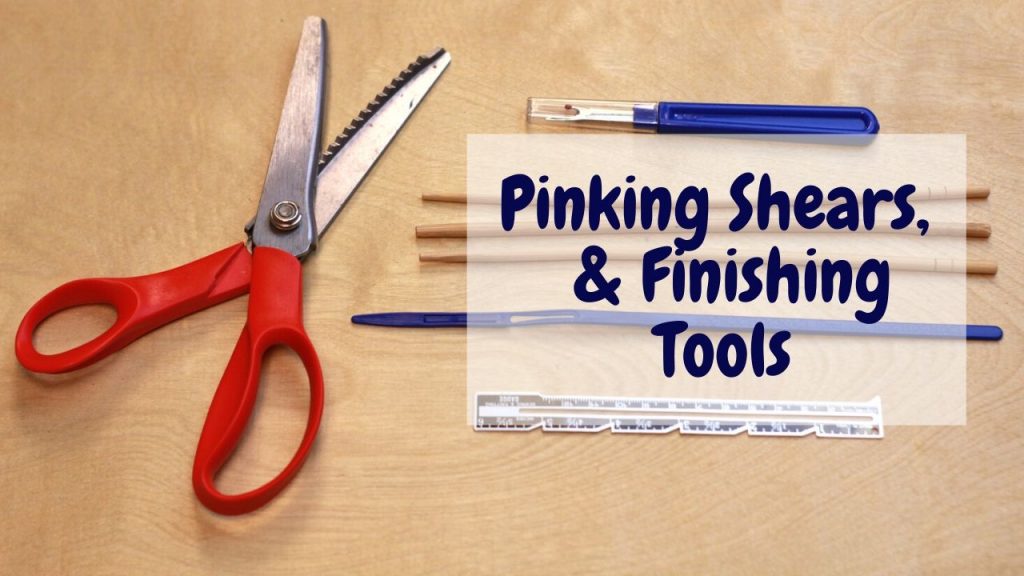 Now it's your turn!  Tell me your essential tools.  What did I miss?  Do you have a special find that the sewing world needs to know about?  I can't wait to hear your recommendations 🙂