My kids are back to school on Tuesday but not in person.  Our school is beginning online.  Sigh.  Sigh again.  So I made a cute little owl be sewing desk caddy for my soon to be 2nd grader.  She is very socialable and this is hard for her.  I am hoping sewing this owl caddy will bring her just a little but of joy…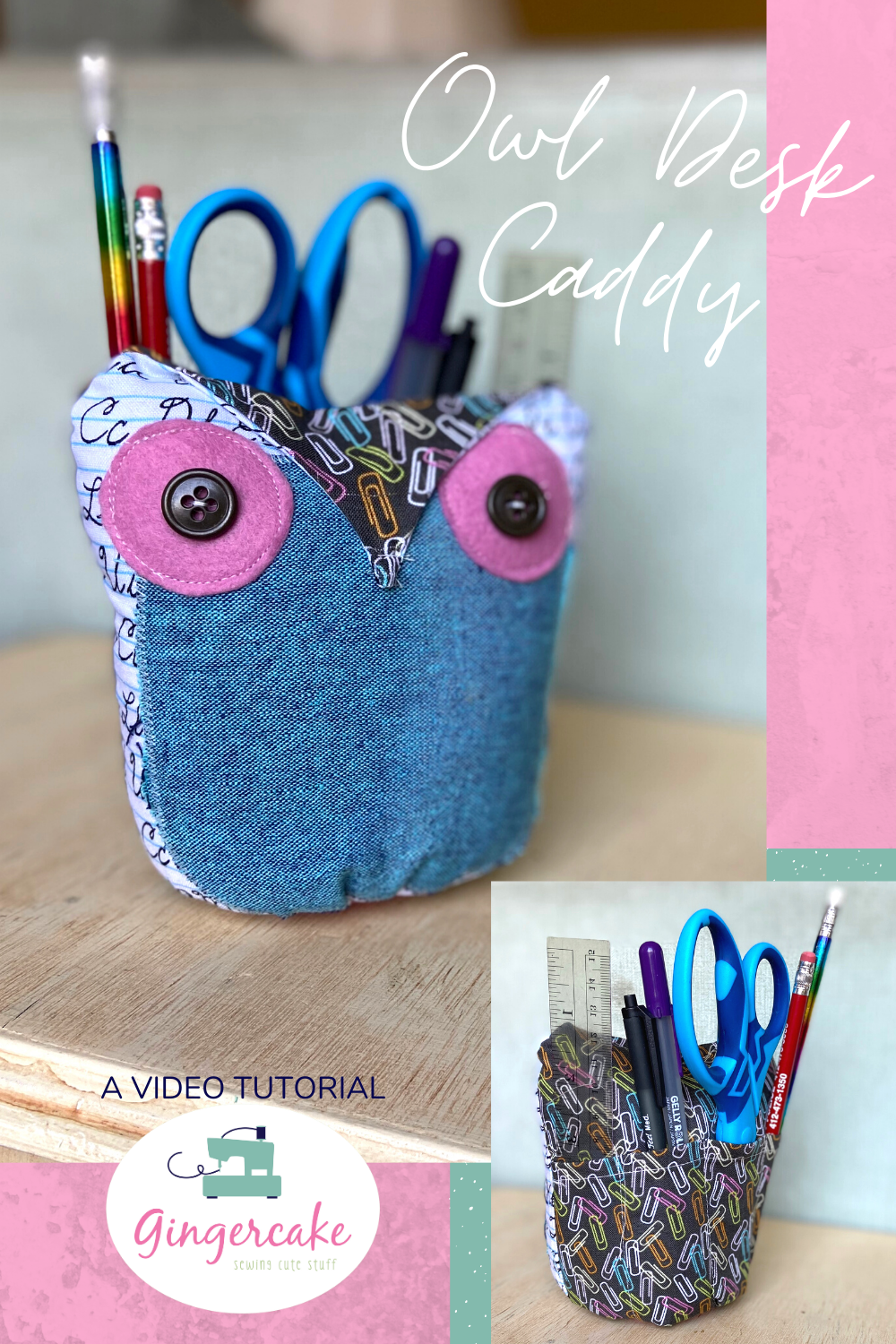 This owl caddy is a simple sewing project from my book Pretty Birds.    I added a pocket to the back and created a weighted base to convert the project into a desk caddy.  It's really sew cute!  For directions on how to sew your own, you can follow along with my youtube video…
Want to make more like this?
I have a great pattern to take your skills to the next level!
I really enjoyed mixing the fabrics to make this one.  That is one of my favorite challenges with making owl be sewing and animal pillows.  When you get that fabric combination right, it can be so fun!  I would suggest making your bold print on the back.  Then your medium print on the front and something solid, checked or small dots on the belly.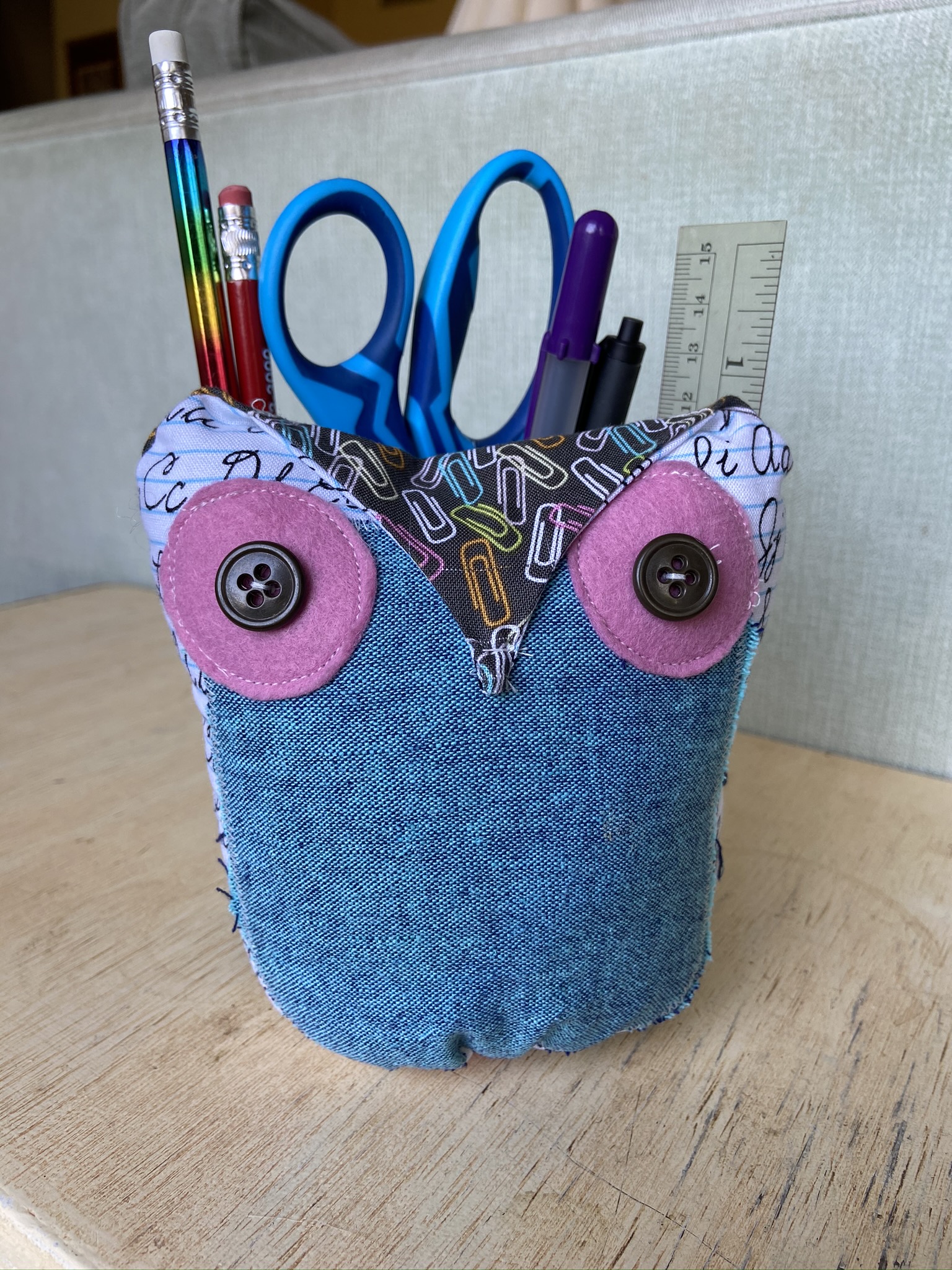 I only have a few copies of my book, Pretty Birds left here in my studio.  You can always purchase it on amazon or at other book selling websites.  It's a fun book with lots of adorable bird projects – including how to sew this owl be sewing caddy, made using your scrap fabrics.  I have also made a video tutorial for sewing the chicks and the fairy wren from the book.  Enjoy!