The On the Go Organizer was one of my first PDF patterns back in 2011 and I am still so proud of it. I love how simple it is to make and what a pretty, thoughtful, and useful gift it makes.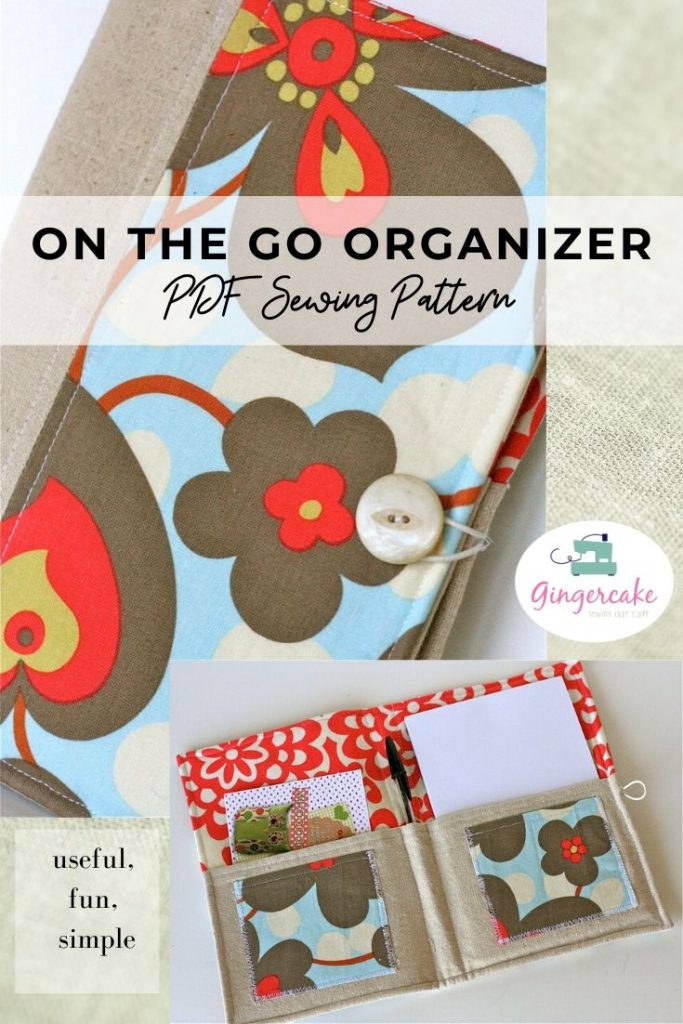 I often get 2 questions asked and this pattern is the solution 🙂 The first question is,
"I am a beginner. I've only sewed a few things! Your patterns are so cute but I am afraid I won't be able to handle sewing any of them. Do you have any recommendations?"
The answer? The On the Go Organizer!! Simple to make, uses a small amount of fabric, straight lines to sew, and best of all- it makes something cute and USEFUL. I always recommend it for beginners wanting to sew one of my patterns.
The other questions is, "I want to make something fast and I don't want to get bogged down in complicated instructions or have to buy a bunch of special materials. I also want it to be pretty and original! Do you have any recommendations?"
Again, the answer is the On the Go Organizer pattern! It sews fast and uses basic materials you probably have at home already. And, my favorite part? You can use special fabrics to make it so pretty and original.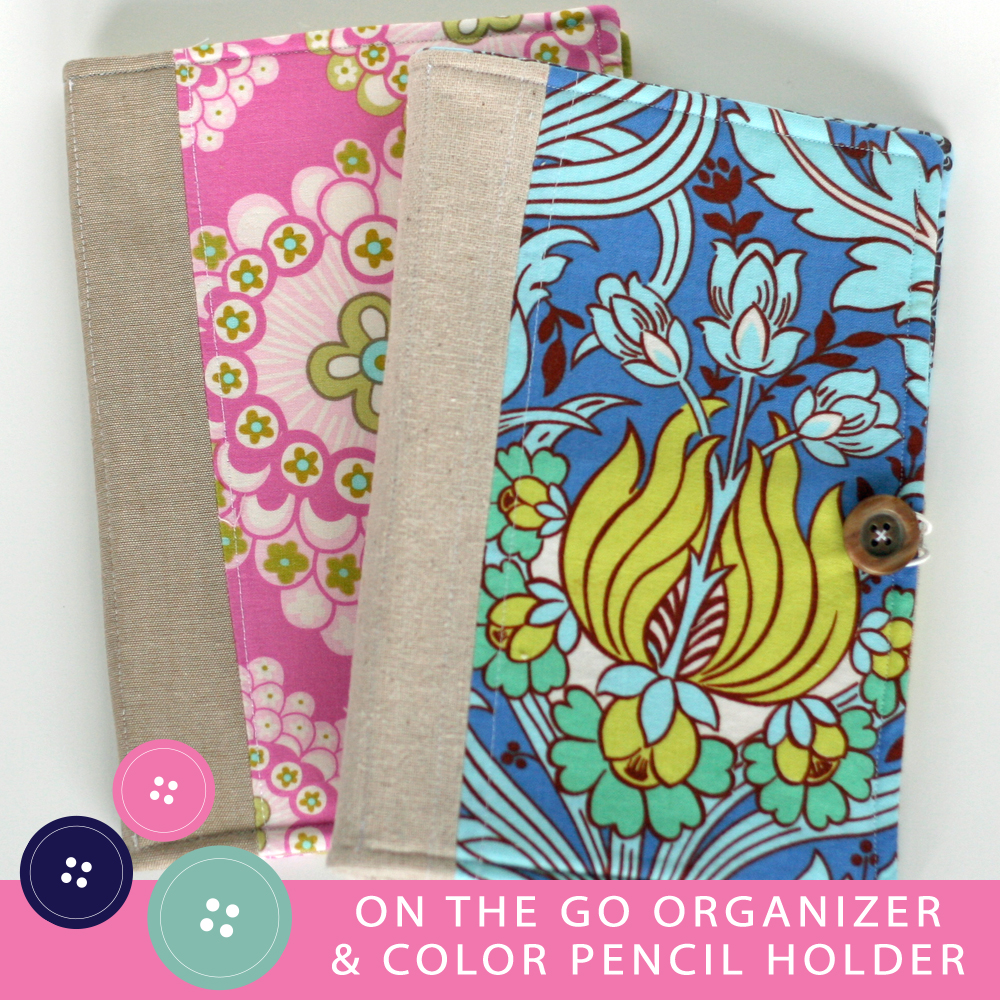 Back when I created my Crayon Art Folio sewing pattern, I knew I also wanted to make a pattern that could be used as a color pencil organizer. The crayon folio didn't work for the pencils though and finally I realized that the On the Go Organizer was the perfect size and style! I added the color pencil organizer to the existing pattern to make it even more useful. Plus, my kids loved it:) Kids feel pretty grown up when they have their own case (in beautiful fabrics) for their colored pencils!
Cute, right? I have made these for gifts SO MANY TIMES! With the popularity of adult coloring, this addition to the pattern has made it even more of a hit.
This project is also one of my best sellers at craft shows and when I sew wholesale for gift shops. You can price them pretty reasonably since they are quick to sew and use basic materials. I usually charge about $20- customers love when you use gorgeous unique fabrics for a splash of color!
Did you know you are welcome to sell anything you sew from my PDF patterns? Just give me credit if you sell online by saying "sewing pattern by Gingercake Patterns".
I also love to make these for my end of the school year teacher gifts! This quick sew is perfect to give to teachers. Teachers always have lists going and love to get something useful and personal from their students.
I really like writing blog posts to bring together all the great things about my favorite sewing patterns 🙂 The On the Go Organizer makes me feel proud and happy that so many people have been able to create this project over the years. And the best thing they say? It was FUN! Your time sewing MUST be fun and relaxing– not complicated and frustrating. I hope you get to make one of these sweet (and practical!) fabric organizer patterns soon!