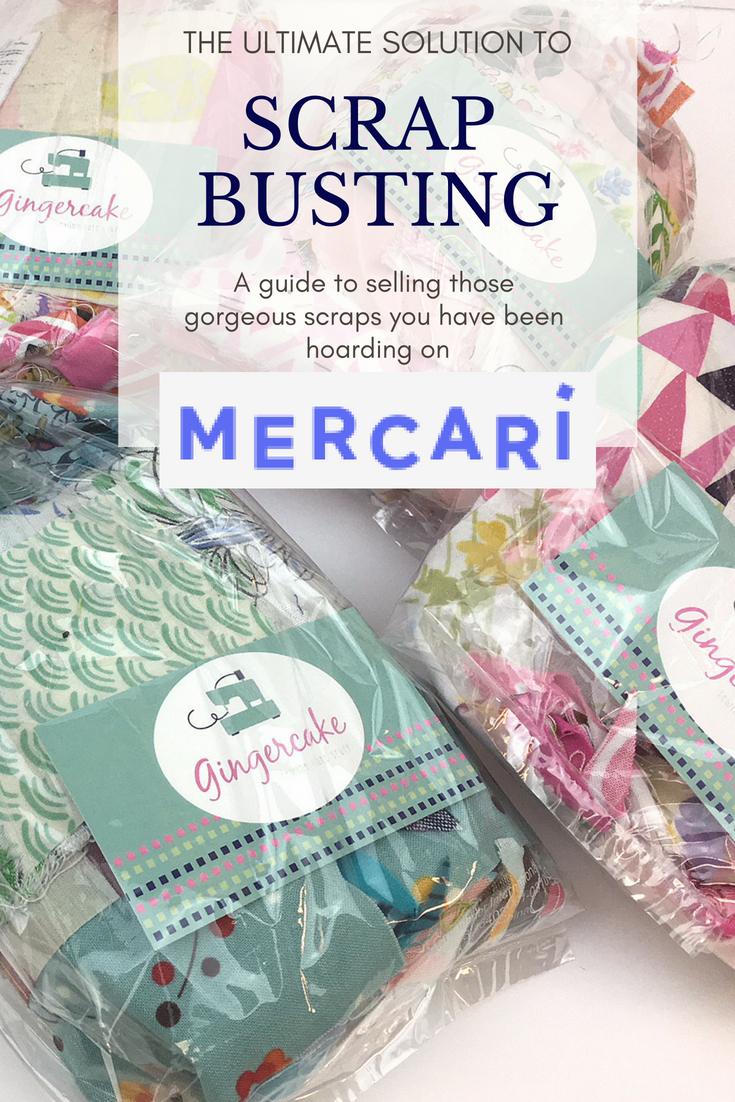 A couple weeks ago I made a video on my Youtube channel that was sponsored by Mercari.  Mercari is a buying and selling app that is FREE and very easy to use!  My video shows how I went through my mountain of scraps, divided them into colors, weighed them and ultimately packaged them to see in 1/2 pound bundles on Mercari.  Here is the link to my Mercari store if you want to buy scraps from me.  You can do this too!   I think the key is to weigh them because they charge shipping by the pound.  Here is the video…
I gave Anne one of the scrap bundles so she could make a new drawstring back pack.  Look how super adorable this turned out!  She used the pattern from my book, Sewing to Sell.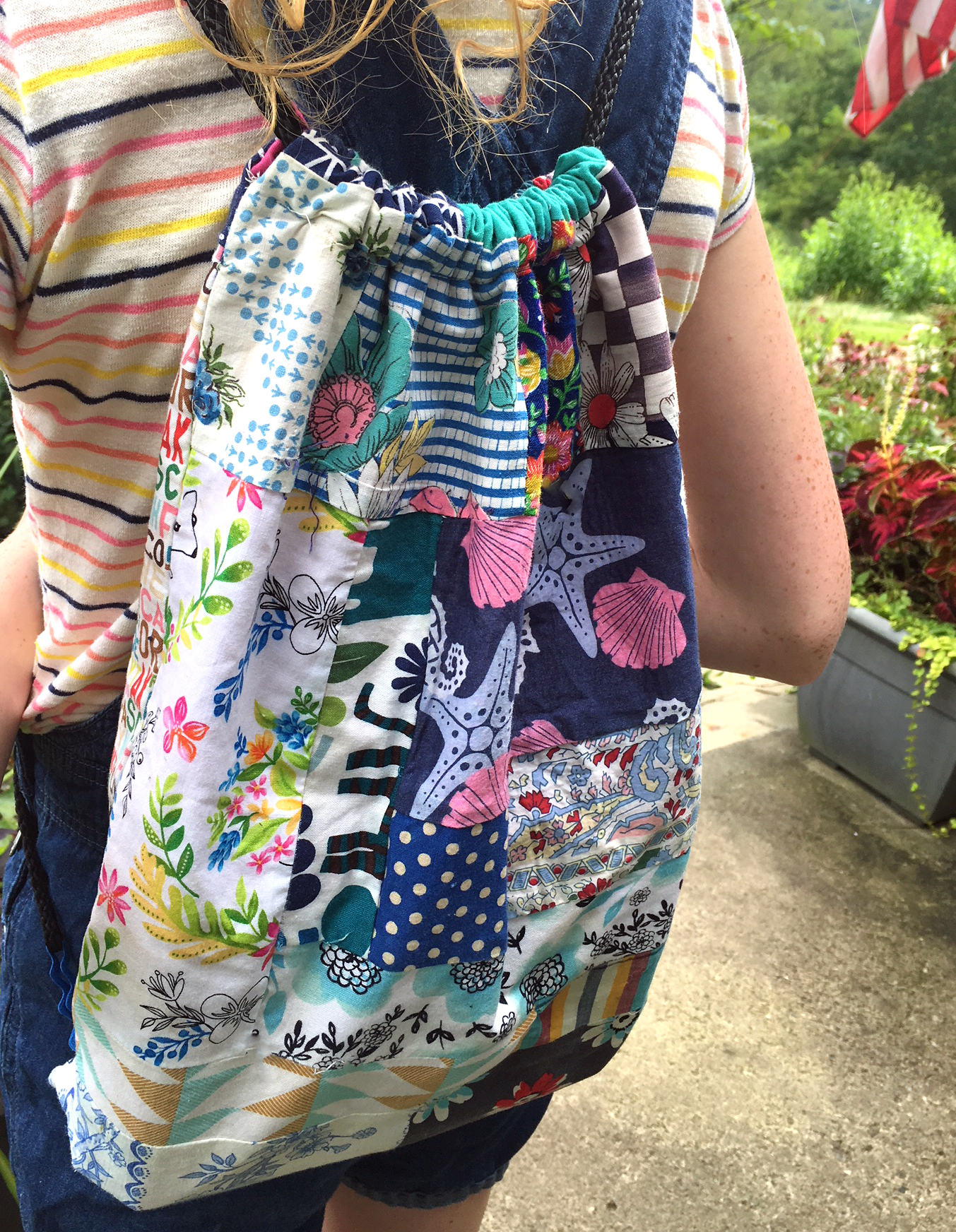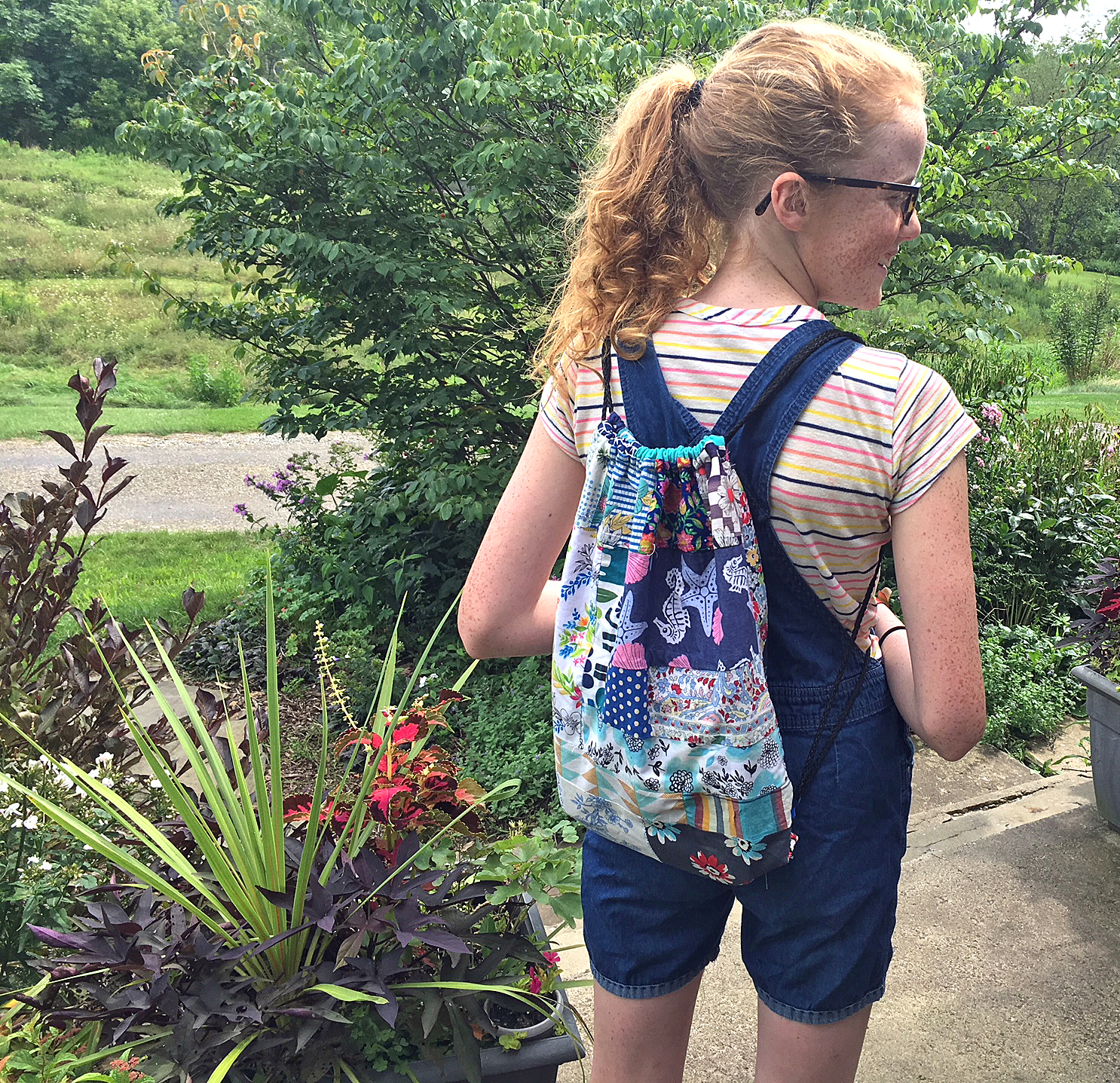 Can you believe how big my girl is getting?  Look at her here.  Going to 7th grade this year and she made this bag all herself!